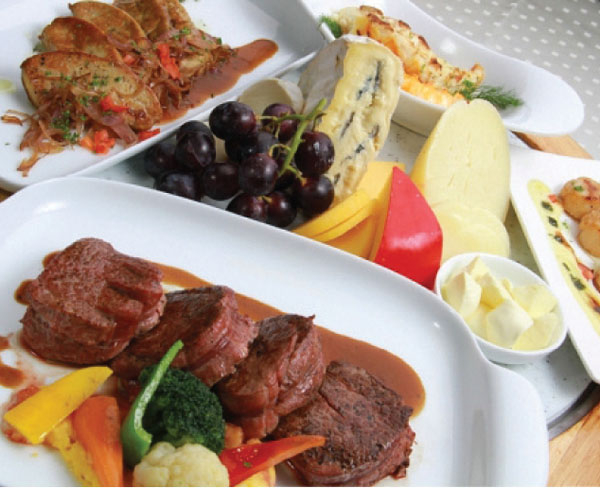 This month sees the launch of an exclusive gourmet bubbly brunch of 8 Degrees on the Lake.
It offers a perfect way to spend a Sunday afternoon with family and friends while enjoying Colombo's scenic lakefront.
The lavish brunch buffet features a selection of rice, pasta and salads and a variety of seafood while the chefs at 8 Degrees on the Lake prepare your favourite meats in the kitchen.
Indulge in the selection of fine food on offer from Angus Beef, succulent scallops and a selection of imported cheese.
Embark on a three-hour brunch cruise and take pleasure in the delectable brunch while enjoying
a flow of bubbly. Take a stroll on the deck and enjoy the outdoors on the serene waters of the Beira Lake.
Departing from the hotel premises at 12.45pm, you will enjoy the beautiful sights in and around Colombo, relax and unwind to the soft music and linger in the backdrop of a sunny afternoon.
Treat yourself to the Bubbly Brunch every Sunday from 12 noon to 3pm at 8 Degrees on the Lake at Cinnamon Lakeside Colombo.