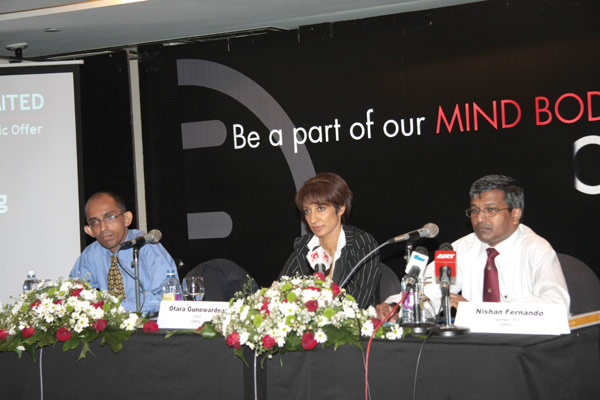 Odel presented an opportunity for the public to share in its success as a premium lifestyle brand when they formally opened an initial public offer, becoming Sri Lanka's first fashion retailer to go public.
Odel offered its employees and members of the public an 11.52 percent stake in equity by issuing 16.7 million shares at Rs 15 each in order to raise Rs 250.5 million for expansion purposes.
20 years to the day of inception Odel has grown exponentially to 12 stores and 700 employees, increasing its retail space from 400 square feet to 128,000 square feet and amassing assets worth Rs 2,348 million together with a near five-fold profit growth over the past five years.
Now a household-name in Sri Lanka, Odel is seeking to further expand with the post conflict resurgence of the country making its offerings available to a wider segment of the population with new strategically located stores and improvements to its existing stores and facilities. Odel is well positioned to benefit from higher levels of domestic consumption amidst fast improving macroeconomic conditions that are expected to contribute to rising disposable income levels in the country. The flagship store is already a sought after tourist shopping destination in the Island and with tourism set to surge to record highs they are set to capitalise on this opportunity as well.
Addressing the media briefing Otara Gunewardene who founded Odel's phenomenal journey stated that the incredible energy and customer understanding that Odel possesses will help drive Odel into the world of possibilities that the IPO is opening up for them.