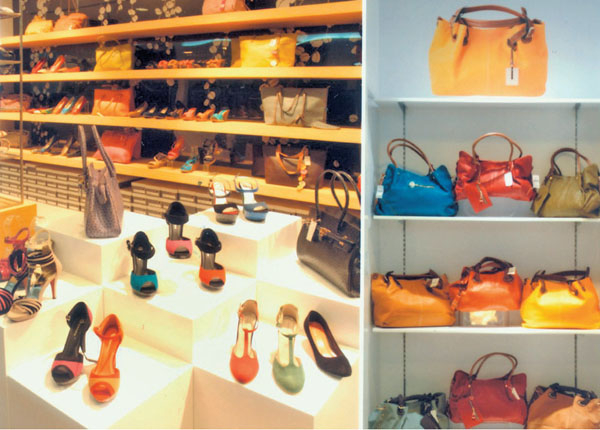 The newly revamped shoes and bags department at ODEL's flagship store at Alexandra Place presents a new range of colourful ladies handbags and shoes. The ladies handbags range features bags from brands such as 'Guess', 'Diesel', 'Bullaggi' and 'Tara' while the she collection features shoes from 'Elege'.
The revamp included restyling of the department with new finishes including wood, steel and glass as well as a combination of contemporary styled fixtures that have transformed it into an international, modern and stylish shoes and bags department.
The new range of colourful bags and colour block fashion high heel shoes complement the new summer 2012 clothing range introduced by ODEL.