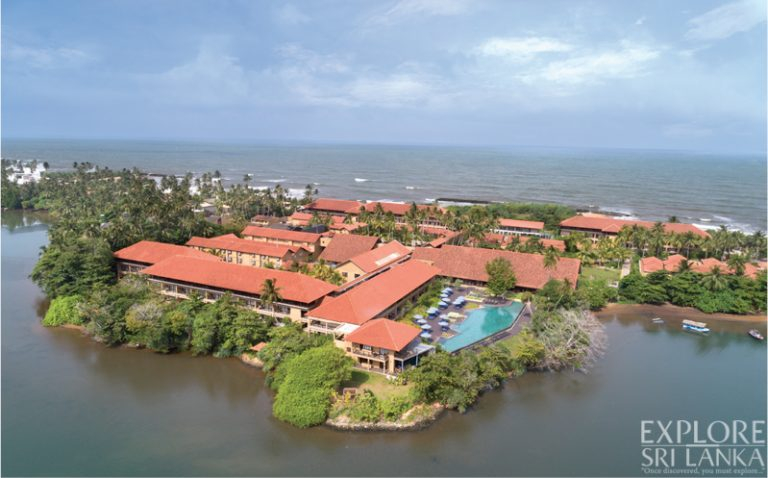 Anantara Kalutara Resort, a serene coastal hideaway, connects travellers to Sri Lanka's colonial charms and sacred heritage, the vibrancy of island life and wild nature.
Conveniently located in the town of Kalutara and easily accessible from Colombo, Anantara Kalutara is set along Sri Lanka's ruggedly beautiful southwest coast. The resort's unique setting between the Indian Ocean and Kalu River boasts coastal, river and lagoon frontage, providing a tranquil retreat in between the array of nearby enriching adventures.
The resort was originally designed by Sri Lanka's most notable architect, the late Geoffrey Bawa, and is inspired by his vision of simplistic elegance and great craftsmanship, whilst showcasing the Kalu River and Indian Ocean. The resort has 141 guest rooms, suites and pool villas, where guests can immerse in stunning views, with private balconies and terraces overlooking lush gardens, the ocean or lagoon. For the adventurous, the Watersports Centre offers jet skiing, water skiing and banana rides. Anantara Spa is a serene double storey sanctuary, surrounded by a lotus pond.
The resort makes special arrangements for a rollicking Oktoberfest, which will take place from October 5th and 6th with an unlimited German food buffet and amazing deals on room stays. Blending effortlessly with the island's tropical beauty and rich culture, the resort fuses natural luxury with colonial and Sri Lankan artistry. The main building complex has a Dutch colonial style, with a soaring gable roof. The reception's free-flowing space ushers in the coastal breeze and overlooks the lagoon of the Kalu River estuary, creating a sense of destination on arrival.