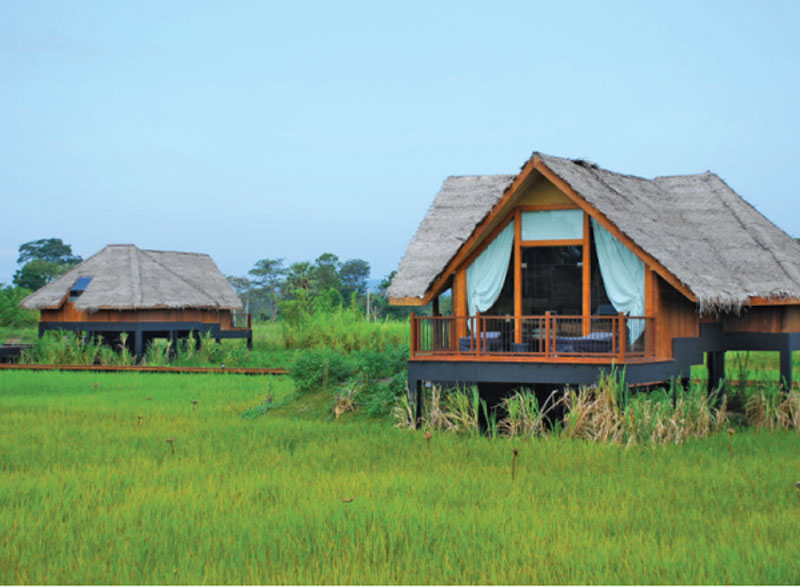 Two Jetwing Hotels are once again the recipients of global recognition and awards – Jetwing Vil Uyana winning three TripAdvisor Travellers' Choice Awards under the Top 20 Luxury Hotels in Sri Lanka, Top 25 Small Hotels in Sri Lanka, and Top 25 Hotels for Service in Sri Lanka and being the highest rated hotel for Sri Lanka on the Kiwi Collection; and Jetwing Lagoon being added to the Small Luxury Hotels of the World.
Jetwing Vil Uyana is an eco-resort, opened in 2006, on possibly the world's first man-made wetland. Twenty four dwellings in four distinct habitats – Water, Forest, Paddy and Marsh along with two standard rooms were constructed on a 25 acre plot of land, with each being tucked away in seclusion and offering the finest in luxury and privacy.
Small Luxury Hotels of the World (SLH) is an unrivalled portfolio of some of the world's finest small luxury independent hotels. At present, there are only seven SLH member hotels in Sri Lanka, with four being Jetwing properties. Jetwing Lagoon, Thalahena is now a part of this prestigious portfolio.
Hiran Cooray, Chairman of Jetwing praised the dedication and commitment shown by the associates of both properties, and commented that "throughout the 40 years we have been in this industry, we have come to be known not only for wonderful architecture or great food, but for the experience and service we offer – that of true, traditional Sri Lankan hospitality."
[nggallery id=531]