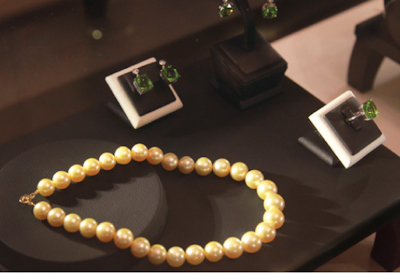 Ayura, creator of exquisite jewellery, recently launched its collection of unique designs of unmatched quality. The jewellery includes bold, contemporary designs as well as delicately crafted classic pieces. Ayura is also a gemstone company, which means it produces polished sapphires from mines around the world. Other precious stones like diamonds, emeralds and rubies are also used in the jewellery. Some of the more uncommon types of stones that Ayura incorporates in its pieces are spinels, tsavorites and sphenes.
In keeping with its commitment to meeting the demands of its clients, Ayura meets them individually to discuss their unique requirements in order to turn out beautifully crafted bespoke pieces.
Ayura's roots date back to a heritage of over four generations based in Galle, and the company has been supplying precious stones to some of the best-known brands in the world. Combining this rich tradition with creative, modern designs, Ayura meets the demands of an ever-changing world.
[nggallery id=214]