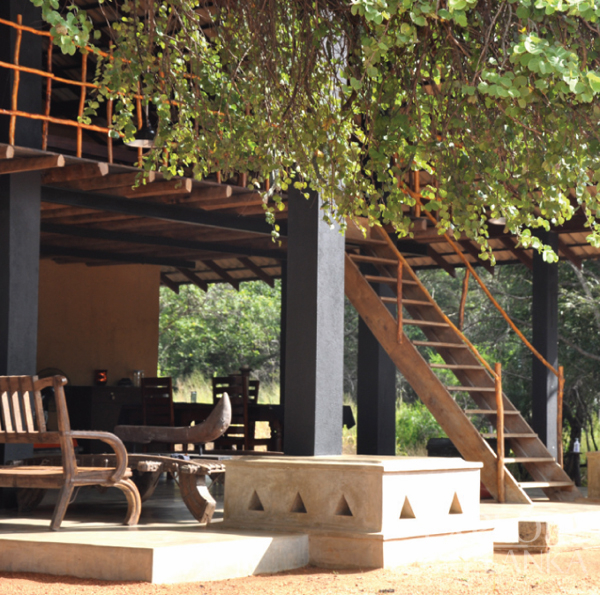 A stylish holiday villa set in a quiet rural area, within sight of the Sigiriya rock fortress and Pidurangala cave temple is a 30 minute drive to the ancient Dambulla rock and cave temple. The Minneriya National Park and the ancient cities of Anuradhapura and Polonnaruwa are ideally situated for day excursions.
The villa has just three, well appointed, independent rooms, each with attached toilets and open-to-sky showers and a large common verandah with a wooden deck above – an ideal vantage point to spot the roaming elephants at night. In line with the villa's 'back to nature' theme all rooms have natural ventilation and therefore are not air conditioned, however, electric fans are provided.
At Kumbukgas Mankada, you will be served by a Personal Host who will discuss and plan your meals together with the experienced Chef. With no preset meal times or pre-planned buffets you will experience truly personalised service and all the freedom.
[nggallery id=680]