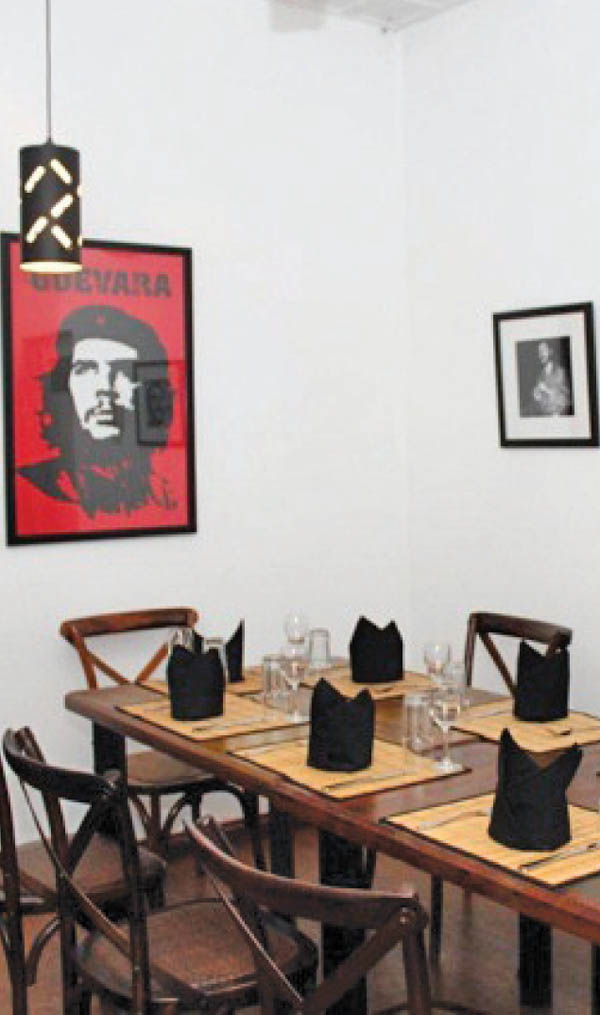 Raffles teamed up with the newly refurbished Café Ché to open their doors to Colombo's food enthusiasts. Having reopened after renovations under a new management, this retro Cuban-themed restaurant offers patrons a lively ambiance. Holding true to the revolutionary the restaurant pays homage to, the interiors are adorned with Ché Guevara memorabilia. There are a range of dishes on offer for those who savour the challenge of experiencing Cuban fair.
Apart from the café's trademark Cuban/fusion inspired À la carte menu, guests also have the choice of an executive lunch menu as well as take-away options for a range of main dishes. Fresh fruit juice and hot coffee are also on the menu.
Cakes too can be purchased to celebrate special occasions. The restaurant also offers a lounge area, satellite TV and free Wi-Fi connectivity.