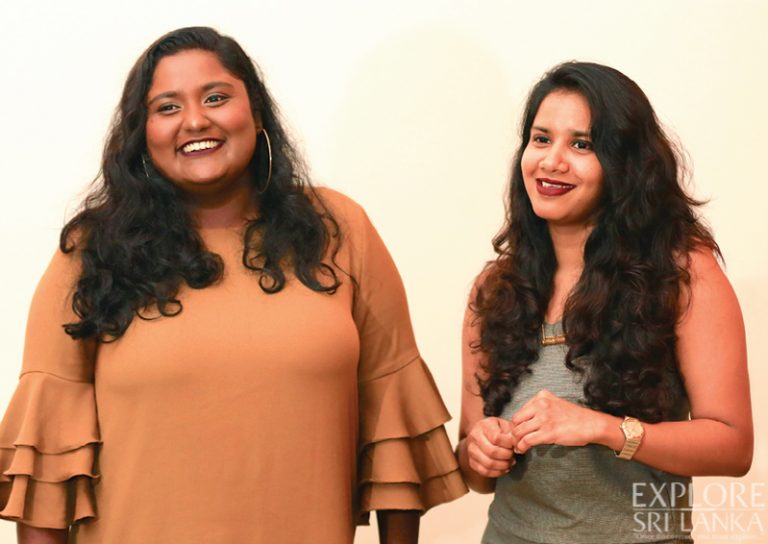 Sarc ValhWues is a clothing brand launched in 2017 by Piyumi Sripathi and Bimani Wijayasinghe, Co-Founders. It offers clothes that are vibrant, youthful and effortlessly chic. The bright colours and patterns of the ladies' casual daytime and elegant wear epitomises femininity.
Words Gayathri Kothalawala
At Sarc ValhWues, the aim is to design a range of clothing that cater to the tastes of the customers. Envisioned by the instinctive creativity of Piyumi Sripathi, the designer behind the brand, it features fashions that appeal to the young and the bold at heart.
"In Sri Lanka, most people love fashion, but some clothing that you find appealing cater to a niche market. I wanted to create a brand more accessible to a wider clientele', commented Piyumi. In line with her desire, Sarc ValhWues provides fashionable wear for ladies at a reasonable price.
Predominantly featuring clothing that are created with materials such as cotton and chiffon has ensured that the customer receives a product that is both comfortable and feminine. "We want to cater to a client base that wishes to be chic as well as look attractive," said Bimani Wijayasinghe, who manages the financial aspect of the venture.
The line is exclusive, and its designs are rarely repeated. Sarc ValhWues provides an appealing, yet selective range of casual and night-out wear. As the fashion industry is making rapid progress within the country, the brand features a variety of dresses, pants, tops, shorts, rompers and jumpsuits that can be accessorised to align with the personality of the customer.
The founders' desire to remain true to their personalities speaks across their clothing. Long-time friends prior to becoming business partners, both commented on how their personalities are reflected through the designs, styles and the colours.
"We've been friends for a long time and it's easy to work together. This line shows that friends can work together and have their personalities come out as well, in clothing," explained Bimani.
When designing a new collection, Piyumi is guided by her innate creativity. With a background in multimedia, she intuitively grasps which material would bring perfection to a design. "I've always wanted to follow a theme, but then when I get to designing and look at the material, sometimes I completely change the design," she said.
Prior to launching her own fashion line, Piyumi began her introduction into fashion designing by immersing herself in first-hand experience that goes be-yond a classroom; she has observed the design and creation process at small-scale garment factories and experimented on designing at home.
As a self-taught designer, she said, "I've sewn some of the clothing myself. That is how I am able to select the perfect stitch to suit the material".
Sarc ValhWues has established a strong presence online through social media, and it offers international shopping services so that customers can purchase their clothing from the comforts of their home. As a Co-founder and the designer behind the brand, Piyumi takes the time to build a connection with her customers. "That is important to me because sometimes you need to have that client relationship so that they know that everyone at Sarc ValhWues is passionate about what we do," she commented.
Her recent, fourth collection displays bright hues and prints. Drawing inspiration from one of her personal idols, renowned Australian designer Zimmermann, the collection contains a long, flowing dress, a jumpsuit and a romper, available in several sizes.
Piyumi hopes to one day have a shop of her own, where her designs would be available to a wider clientele. "If you have the courage and the support of your friends and family,I do not think there's anything to be scared of," she asserted. "If you have the talent, the confidence, and the passion, you can achieve what you want."
M: (+94) 775 954 867
Email: sarcvw@gmail.com
@sarcvalhwues
[ngg_images source="galleries" container_ids="1481″ display_type="photocrati-nextgen_basic_thumbnails" override_thumbnail_settings="0″ thumbnail_width="100″ thumbnail_height="80″ thumbnail_crop="1″ images_per_page="20″ number_of_columns="0″ ajax_pagination="0″ show_all_in_lightbox="0″ use_imagebrowser_effect="0″ show_slideshow_link="0″ slideshow_link_text="[Show as slideshow]" order_by="sortorder" order_direction="ASC" returns="included" maximum_entity_count="500″]