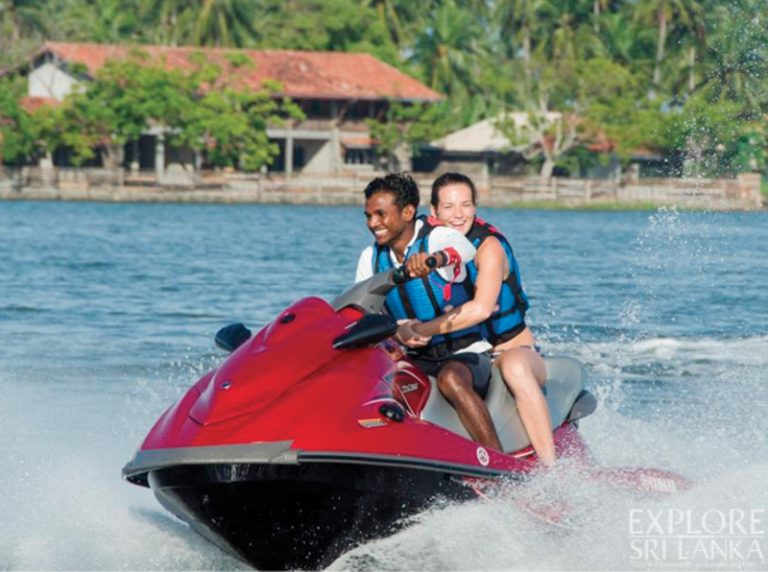 Located along the pristine Negombo Lagoon, Amagi Aria offers exciting water based sports to their guests. Amagi presents a host of water sports including jet ski riding, kayaking, skiing, wakeboarding, tube surfing and boat riding. Special one-day training programmes are also conducted by trained professionals from the Lanka Powerboat Association for jet ski racing and riding.
Amagi Aria Negombo is the only certified location in Sri Lanka to conduct an international training programme for Aquabike (jet ski) racing. The special certification is offered by the Union Internationale Motonautique (UIM), which is the world governing body for all powerboating activities. The UIM is recognised by the International Olympic Committee (IOC) and is a member of the Association of the IOC Recognised International Sports Federations (ARISF) and also of the SportsAccord as well.
With a tempting extensive spread of international cuisine and thrilling water sports, Amagi Aria enthralls the visitors as an exciting getaway in the sunny coastal town of Negombo.