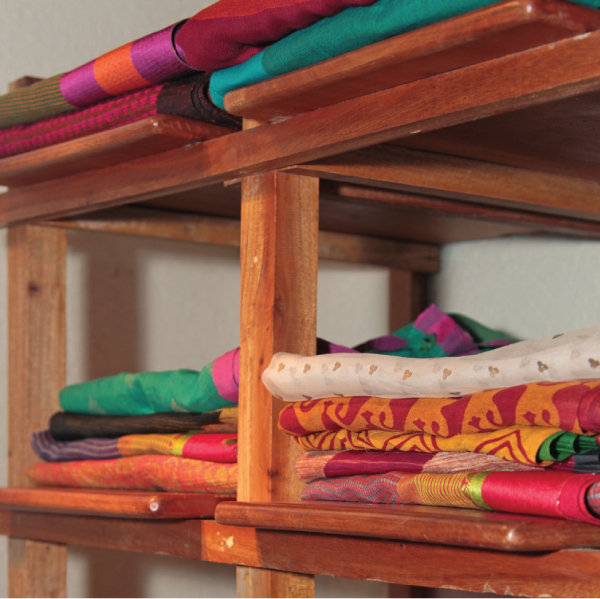 "Transcendental", an exhibition of a new collection of hand woven saris designed for Rithihi by Bai Lou, was held with the participation of a large number of members of the public. A wide variety of hand woven saris was displayed at the occasion.
Bappaditya Biswas and Rumi Biswas are the Indian designers behind the Bai Lou label. "We have created a range of modern and contemporary saris. These saris are not traditional but they have traditional elements," said Bappaditya Biswas, describing the collection. Elaborating further on the ways in which these saris were suited for the modern woman, Biswas explained "We're trying to offer people a 'lifestyle' handloom because nowadays lifestyles have changed. Women don't sit at home, they go to work and from work they go to parties. Our saris can be used as office wear and in the evening the saris can be matched with accessories and changed into party wear."
All the saris were handmade in Bengal from silk or cotton fabrics. A special feature in some saris, elaborated Biswas, was the use of the 'double layer' concept where sequins were woven into the fabric of the sari, giving a hint of glitter, making the sari suitable for party wear.
[nggallery id=124]