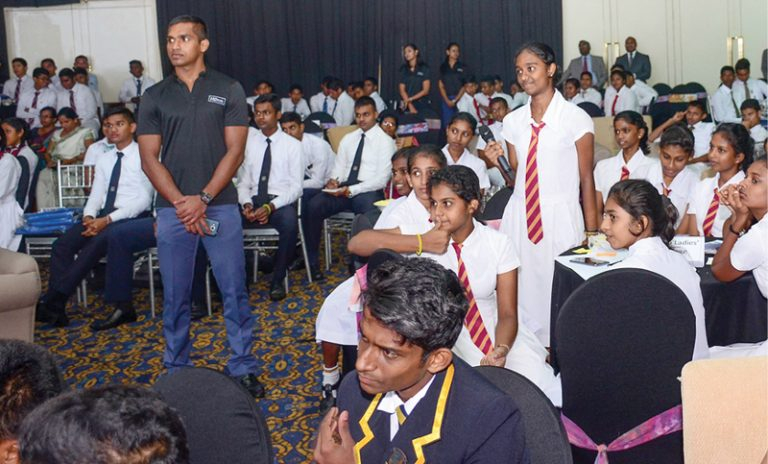 Hilton Colombo conducted the Careers@Hilton Week, which is the Hilton chain's annual global career event. The Week showcased the many opportunities available in the hospitality industry for job seekers especially the youth. Hilton hotels and corporate offices around the world hosted hundreds of events to inform the youth about the exciting and diverse career opportunities in the hospitality industry.
This global initiative is a part of Hilton's Open Doors commitment, which aims to positively impact at least one million adolescents by the year 2019 by connecting them with the opportunities in the hospitality industry; thus preparing them to reach their full potential. Promising youth will also be directly employed at Hilton. Besides hosting the Job Shadowing programme along with 'Room to Read', career workshops and skills tours for the Sri Lankan students, Hilton Colombo organised the Youth Forum titled 'Challenge, Conquer and Succeed'.
"The series of Careers@Hilton Week events including the Youth Forum points to our commitment to create meaningful opportunities for the youth in our community, said Manesh Fernando, General Manager, Hilton Colombo.
The Youth Forum saw over 350 adolescents from schools Islandwide and the institutes, learning as well as exploring the extensive range of career opportunities available in the country's hospitality industry. At the Forum, the students discussed about the future of hospitality and importance of continuous learning.