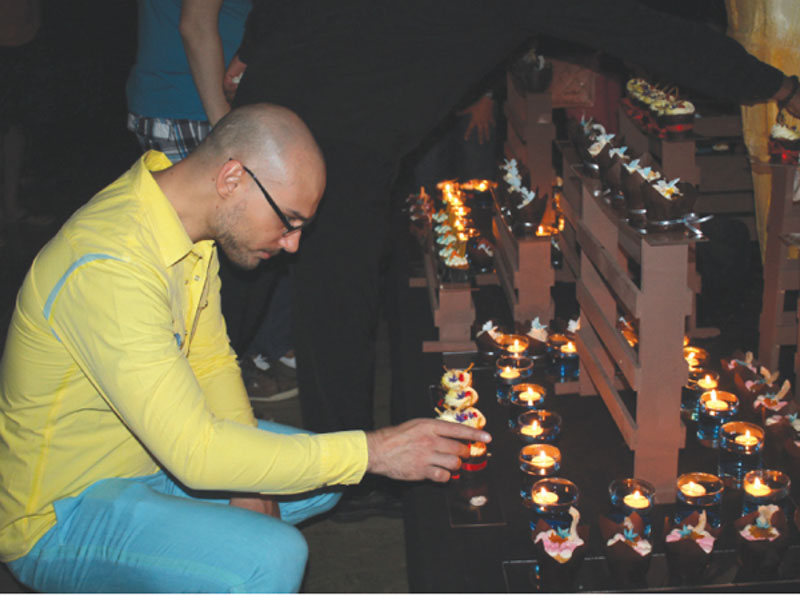 The Hilton Colombo marked Earth Hour 2013 as people and organisations around the world turned off their lights in support of action on global climate change. Hilton Colombo and many of the 3,900 plus hotels that are part of the Hilton Worldwide portfolio of brands took part in the event mobilising more than one billion people worldwide.
Earth Hour was celebrated at Hilton Colombo through a variety of activities including candle light dinners at all outlets, Jazz unplugged at the Thorana Lounge, lights switched off in all the Food and Beverage outlets, lobby, tennis court, concessionaires shops, hotel neon sign and the laundry machines, boilers, swimming pool pumps and pond pumps were switched off whilst one elevator was shut down, back corridor lights were reduced by 50 percent and all floor corridors were kept on emergency lighting.
In-house guests were invited to light the candles around the mega display of an ice-cream cone depicting the "melting world".
[nggallery id=576]