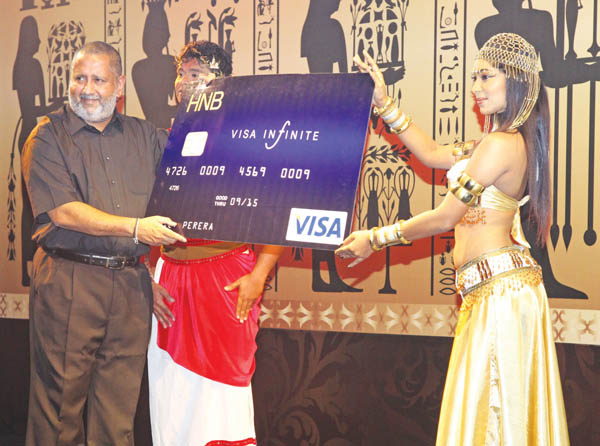 Hatton National Bank launched its HNB VISA Infinite and Signature credit cards. The event was organised through the blend of two eras with the synchronising of a medieval style Egyptian and a modern New York City Fifth Avenue theme reflecting an opulent life style and the infinite possibilities these cards would present to HNB customers.
The HNB VISA Infinite and Signature credit cards are CHIP enabled, which provides the best level of security for card information. The cards can be availed for exclusive fine dining, travel and leisure, health and wellness and at life style outlets for special offers and great savings for the HNB VISA Infinite and Signature credit card customers.
"This evening is yet another opportunity for the retail banking team to unveil a premium product from its personal banking portfolio and to also have this event to be shared by a select small group of customers who have also been extremely supportive and loyal to the bank. Each and every one of you are very special to us," stated Rajendra Theagarajah, CEO – HNB.