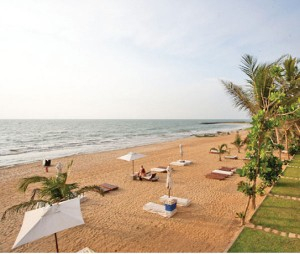 Jetwing Hotels has been awarded four new Certificates of Excellence from TripAdvisor for this year. Having received four last year for Jetwing Beach, Jetwing Lighthouse, Jetwing Vil Uyana and Jetwing Warwick Gardens; the four new awards bring the total to eight.
The four properties awarded this year are Jetwing Ayurveda Pavilions, Jetwing Sea, Jetwing Blue, and Galle Heritage Villa by Jetwing. 
The Certificates given out last year to Jetwing hotels have been renewed for 2012 as well.
"Being recognised by a prestigious organisation as TripAdvisor; actually due to the reviews left by our visitors shows that they have loved their stay with us at Jetwing which is exactly what we set out to accomplish from the very beginning," said Hiran Cooray, Chairman – Jetwing. "With the growth of the Internet and its ability to connect anyone anywhere, reviews are important as they allow us to see a visitor's perspective and adapt accordingly."
[nggallery id=331]