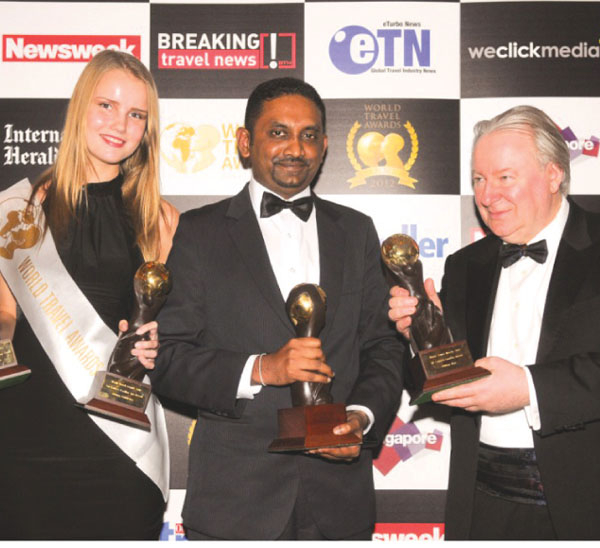 Jetwing Hotels was part of a star-studded evening at the World Travel Awards 2012, picking up a total of four awards, for the second consecutive year. This year Jetwing Lighthouse, Jetwing Vil Uyana, Jetwing Blue and Jetwing Ayurveda Pavilions stood dominant in their categories, winning the same awards as last year – for (respectively) Sri Lanka's Leading Spa Resort, Sri Lanka's Leading Boutique Hotel, Sri Lanka's Leading Resort, and Sri Lanka's Leading Wellness Resort.
Established in 1993, the World Travel Awards seeks to acknowledge, reward, and celebrate excellence in all sectors of the tourism industry and is renowned as the most prestigious and comprehensive in the travel and tourism industry.
Speaking at the event, Jetwing's Head of Sales and Marketing Ishanth Gunewardene was happy to say, "our commitment to our visitors has always set us apart, and our brand of true and traditional Sri Lankan hospitality is now becoming known the world over."
"Winning the same awards two years running, not to mention being winners for many years is indeed an achievement and I would like to thank all our associates for their hard work and dedication," he added further.