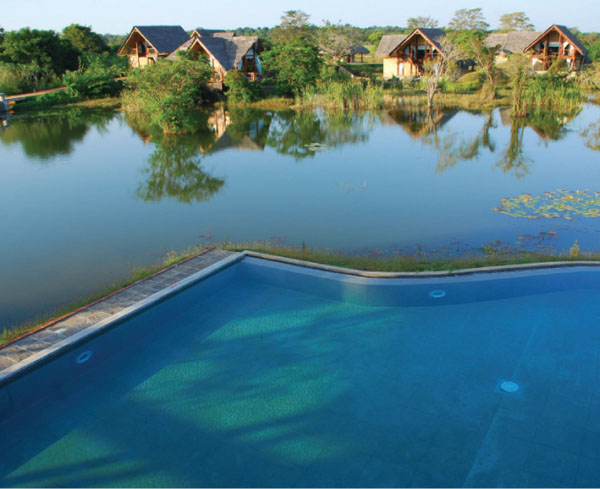 Hotel Investment Conference Asia Pacific (HICAP) announced that Jetwing Vil Uyana, won the award for Sustainable Project Design at the 2012 HICAP Sustainable Hotel Awards. The Sustainable Hotel Awards were launched at HICAP in 2007 to recognise hotels in the Asia Pacific region demonstrating exemplary sustainable best practices. The institution of the Awards hopes to inspire industry wide commitment to embracing and proliferating sustainable development and operations as standard practice in contribution to the preservation of our global and local environments and cultures.
"We revolutionised the field of traditional hotel design with Jetwing Vil Uyana, and the property continues to amaze. Being a refuge for nature, as well as a getaway in luxury, Jetwing Vil Uyana certainly deserves such a prestigious award," said Hiran Cooray, Chairman of Jetwing.
Other winners include Radisson Blu Resort, India, Anantara Golden Triangle Resort and Spa, Thailand, and Song Saa Private Island, Cambodia.
Jetwing Vil Uyana celebrated its sixth birthday in October, and has been wildly successful in both providing guests a stay in the embrace of nature as well as providing a home for 80 species of birds, 17 species of mammals, 36 species of butterflies and 21 species of amphibians – all found within the hotel premises. The property is a member of Small Luxury Hotels of the World, and is situated in close proximity to the Rock Fortress of Sigiriya.
[nggallery id=426]