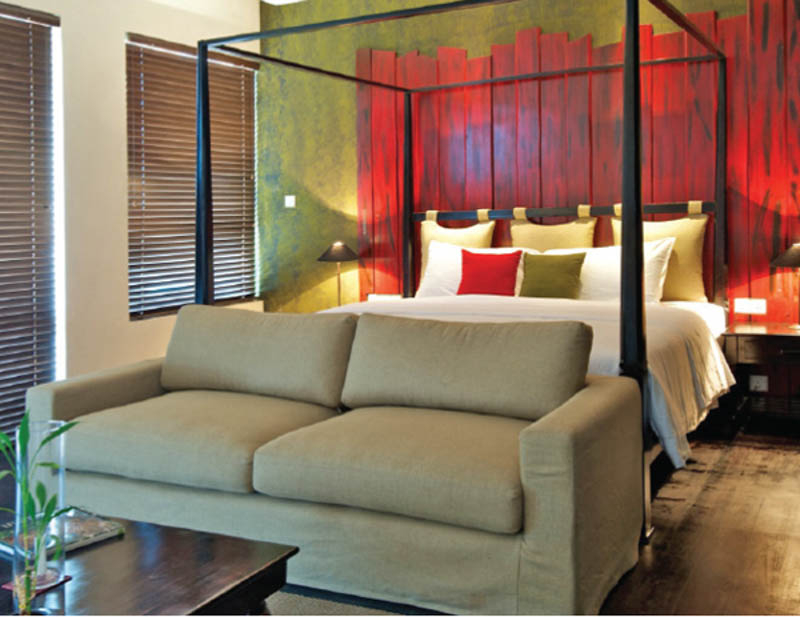 Jetwing Hotels is all set to open its eagerly anticipated property, Jetwing Yala at the outskirts of Yala. The hotel will feature 80 rooms designed with the highest standards of environmental responsibility.
The hotel has been created with the intention of conserving energy and resources by recycling, to be eco friendly and causing little harm to nature. Energy conservation initiatives include the use of LED lighting and LED backlit TVs in rooms, a biomass boiler that burns cinnamon wood for night time hot water generation along with steam for an absorption chiller which supplies the hotel's entire air conditioning needs, a central solar hot water system, a solar photovoltaic (300kW) plant which will supply quarter of the hotel's daytime energy consumption and dual set point thermostats for air conditioning to optimise use according to occupancy.
Waste water is recycled 100 percent using a waste water treatment plant and solid waste is recycled for compost in a machine which is able to recycle waste into compost within 14 days.
"With Jetwing Yala, we have introduced measures that have been tried and tested by us for years. Our results speak for themselves and we look forward to continue our commitment to sustain and promote the cause of the environment for the generations to come" said Hiran Cooray, Chairman – Jetwing.