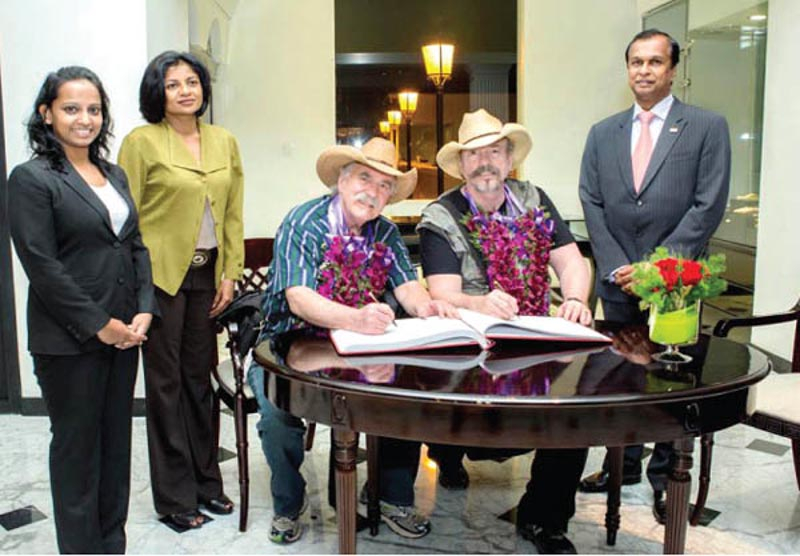 The Kingsbury rolled out the red carpet for the legendary country duo, the Bellamy Brothers.
The multi-platinum-selling Bellamy Brothers have charted 15 No. 1 hits on the Billboard Hot Country charts.
Their hits include such songs as "Let Your Love Flow," "If I Said You Had A Beautiful Body (Would You Hold It Against Me)," "Redneck Girl," and "Old Hippie."
Their performance was a unique opportunity for all country music and golden oldies fans in the island.Brothers David and Howard Bellamy were captivated by the warm and welcoming hospitality of the hotel staff upon their arrival at The Kingsbury.
The ambiance and luxurious touch to the hotel's design inspired the brothers to feel honoured and more at home.
The Bellamy Brothers add to the hotel's reputation as Colombo's most iconic symbol of luxury for years to come.