The Kingsbury unveiled its latest surprise, 'The Grill', a perfect place to enjoy charred dark edges, heavier husky charcoal scented and flavoured gourmet grills. The menu is curated by Chef Kithsiri De Silva, Director of Culinary Services and it comprises of typical authentic grilled food. Beef provenance is taken seriously by steak lovers and The Grill scores a perfect 10 in this regard, serving up the choicest Australian Angus beef, filet mignon and NY strip loin and hand cut and 28-days aged steak for discerning steak lovers.
Fire inspired chicken, lobster, prawn and Atlantic salmon also make their appearance in the menu, all served with an eclectic mix of delicious toppings and side dishes. The Grill plays a winning hand by serving BBQ ribs, pork chops and succulent burgers. Vegetarians can select a range of interesting side dishes and salads.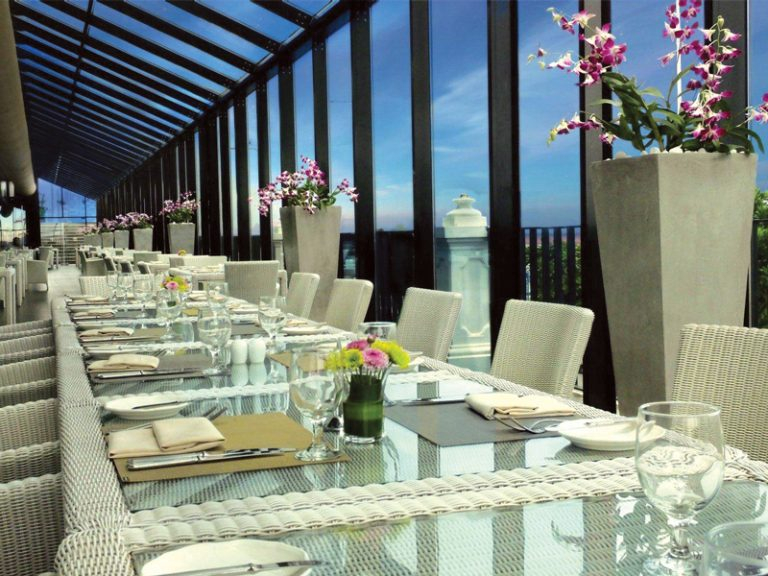 An extensive selection of wines is on hand to be paired perfectly with the dishes. The restaurant does justice to the sweet tooth as well, with an extensive collection of mouth-watering desserts.
The décor and ambience of The Grill is refreshing. It is surrounded by floor to ceiling glass panels and located along a 200 square metre strip in the lobby level of The Kingsbury.
The Grill is poised to become a favourite amongst grilled food lovers, as its attentive staff and pleasant ambience woo Sri Lankans and tourists alike.