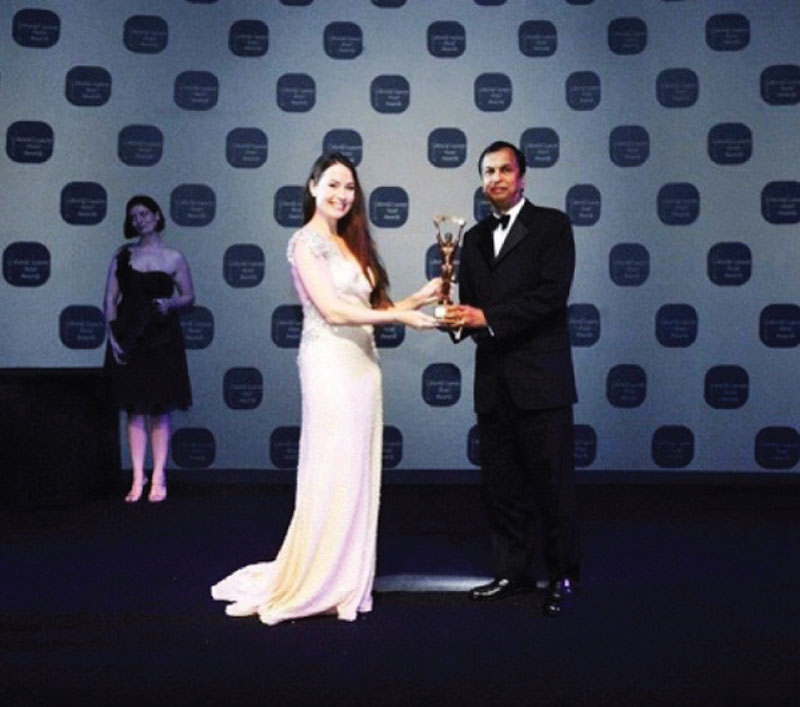 The Kingsbury won the Best Luxury City Hotel in the Indian Ocean Continent at the World Luxury Hotel Awards.
The World Luxury Hotel Awards is recognised as an accolade awarded to luxury hotels with world class facilities, excellent hospitality extended to guests and effective management. Over 1,000 hotels from 87 countries were nominated to participate in this competition.
The Kingsbury was presented this award, not only because of its luxurious amenities, but also in recognition of exceptionally hospitable service and the management of the Hotel. The Kingsbury won this coveted award within less than a year since beginning its operations in the city.
"Standing at this threshold of having achieved such an esteemed Award, The Kingsbury Hotel would like to take this opportunity to thank all clients and hotel guests who voted in order to make this award a possibility. This is just a beginning of many feats to come. We promise to keep challenging our standards of service to provide customers with the best. All this was made possible, thanks to an enthusiastic staff and their dedicated service," said Sunil Dissanayake, Director/General Manager – The Kingsbury.