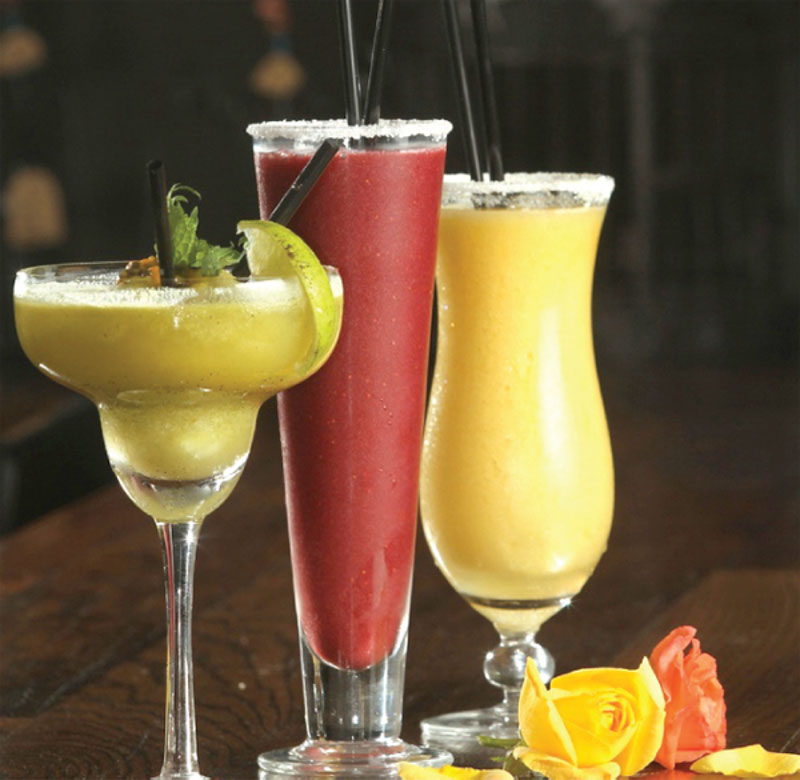 Along with 13 restaurants to choose from, Cinnamon Grand also offers a range of blends.
If you are more of a stirrer, blender or straight ups person, a good way to start the weekend could be to enjoy 
a drink at the laid back poolside Breeze Bar.
On Fridays, between 7 pm and 10 pm you can enjoy 32 different options of drinks at half price. And to go with it, an oriental tapas menu will also be on offer at the Breeze Bar.
If you are in the mood to catch the game over a pint, then Happy Hour is the time and Cheers Pub is the place for you. A typical British style pub with good food, sports on TV and a relaxed ambience, 
50 percent of the prices of selected spirits and brews are 
off between 5 pm to 7.30 pm all week days.
You will also be able to treat yourself to rehydrating juices at the poolside juice bar and to a range of delectable delights at the Cinnamon Grand's Coffee Shop as well as to refreshing blends of tea at the Tea Lounge.