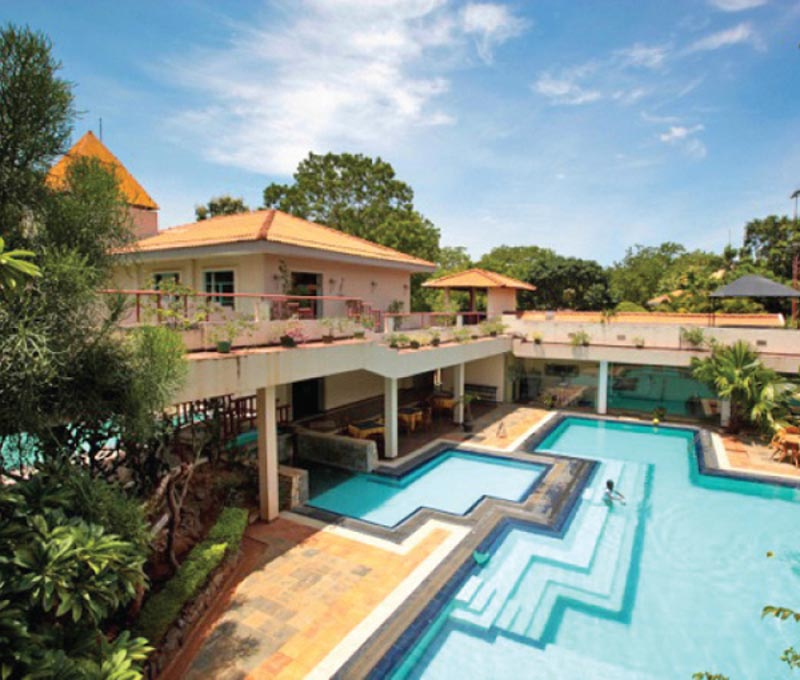 Mandara Rosen is blessed with tranquillity and wildlife and provides abundant comforts.
Nestled in the heart of Kataragama, Mandara Rosen leads you on a journey to a unique experience. The  essence of nature, history and wildlife are combined to offer world-class standards in accommodation, delicious cuisine and wildlife encounters.
This four star hotel offers 48 deluxe rooms and two suites. The rooms are elegant and spacious. They are tastefully designed to provide unrivalled hospitality to visitors. All rooms have contemporary decor and soft furnishings.
The main restaurant features a diverse menu from breakfast to dinner. In room dining is also available on request. One of the key attractions at the Mandara Rosen is its swimming pool with underwater music.
The Spa has been specially designed for relaxation and serenity. "We offer personalised service with individual attention. Renewal of vows or wildlife treasures—we keep everyone in mind," said Ravi Perera, Resident Manager – Mandara Rosen.