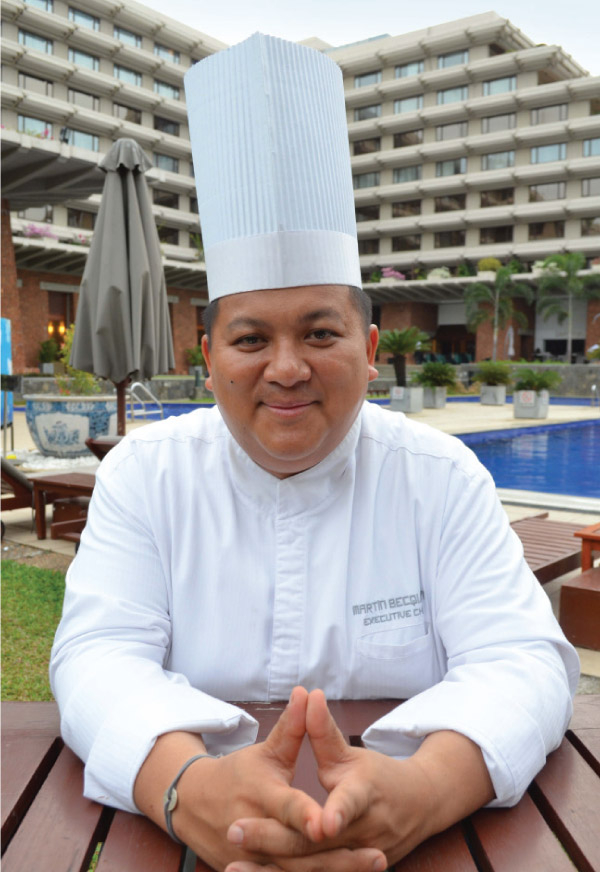 Martin Becquart was appointed as an Executive Chef at Cinnamon Lakeside Colombo. Born in Laos and raised in the North of France, Becquart earned certificates in classic cuisine at a culinary school in Saint Martin in France in addition to a BAC Professional Bachelor's Degree. He began his culinary career as a first Commis Chef at La Residence de la Pinede in the St Tropez region in France. His first major role was in 1996 as a Junior Sous Chef at Lyford Cay Club in Nassau, the Bahamas.
He has also gained experience by working in a myriad of hotels all over the world such as Inter Continental Beirut, Park Lane Hotel in Hong Kong, Sofitel Saigon Plaza in Vietnam, Starwood in Andaman, Langkawi in Malaysia and Sofitel Macau At Ponte 16 where he was Executive Chef. He also took over as a Restaurant Chef at the Hilton Rye Town, which was awarded by 
Zagat guide.
Becquart also worked at Hyatt and Casino Regency Thessaloniki in Greece where he was part of the team that was recognised for having the top five fine dining restaurants in the country.