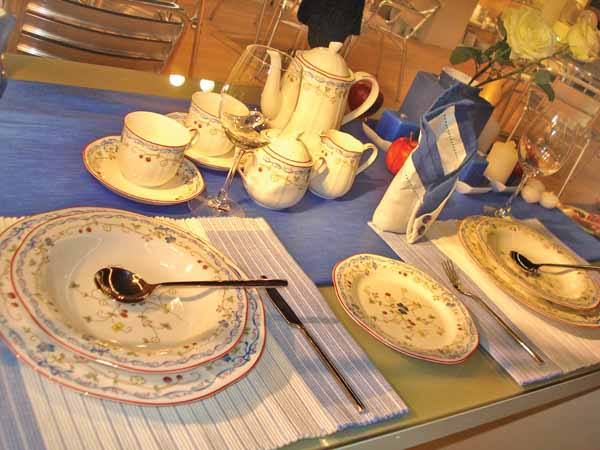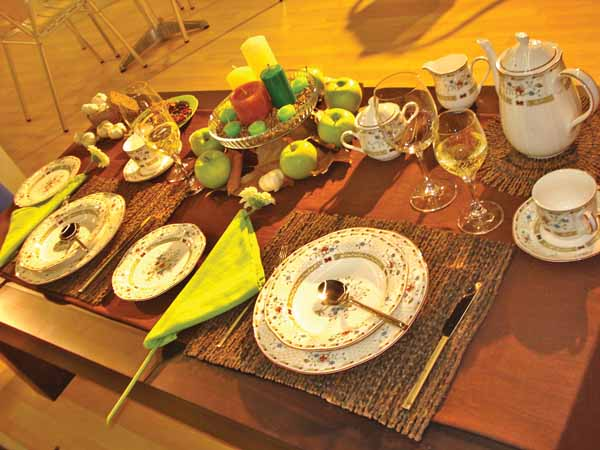 Dankotuwa Porcelain, which specialises in white porcelain, and produces a limited quantity of ivory porcelain, has embarked on a new project to produce "Fine China". "This is a new body more suitable for everyday use," explained Sarath Mallawa Arachchi, Chief Operating Officer. The new "Fine China" body was displayed for the first time at the Ambiente trade fair in Frankfurt and drew attention from buyers worldwide.
The Frankfurt Fair this time had more visitors than before but the continuing recession in the West and the economic woes of many European countries pose more challenges. Dankotuwa will face this challenge without compromising on its high quality, and continue to manufacture for the world's more discerning buyers. The development of a new body is one such initiative.
Fine China is increasingly becoming popular worldwide because more people are looking for "everyday use" products. Dankotuwa continuously introduces a new shape, a new body or several new surface patterns in order to maintain the interest of its international clientele.
The new items to be produced are being fine-tuned and the first container of "Fine China" will be shipped this month. A limited quantity will be available in the local market by June.