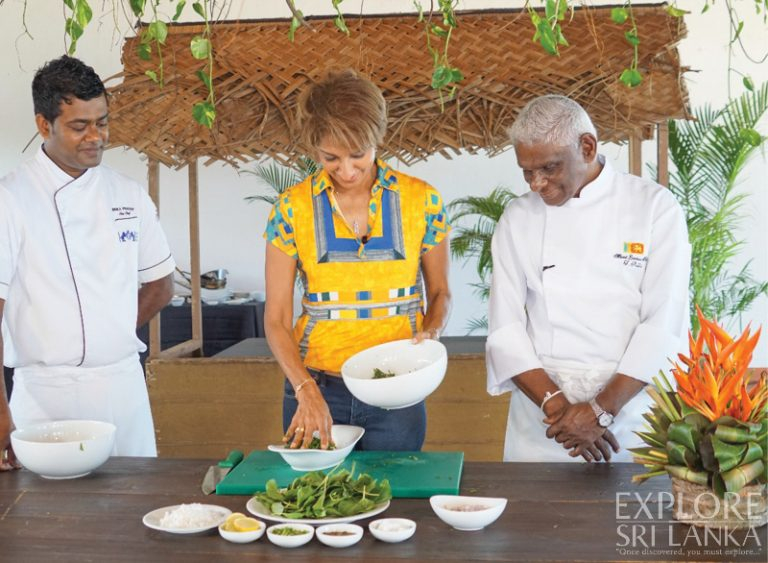 A culinary programme inspired by the gastronomic heritage of Sri Lanka, Osu Kutiya focuses on promoting wholesome, nutritional and cruelty-free cuisine. Presented by Otara Gunewardene and Chef Publis Silva of Mount Lavinia Hotel, the programme highlights the island's superfoods and how to best prepare the freshly sourced ingredients. These vegan dishes, bring to light the traditional culinary recipes of Sri Lanka.
Kiri Anguna Malluma
Ingredients
Kiri anguna leaves 2 bunches
Bombay onion 250g
Fresh coconut 450g
Salt to taste
Lime juice to taste
Method
Slice the kiri anguna leaves into thin strips.
Slice Bombay onions.
Mix with scraped coconut.
Add lime juice and salt to taste.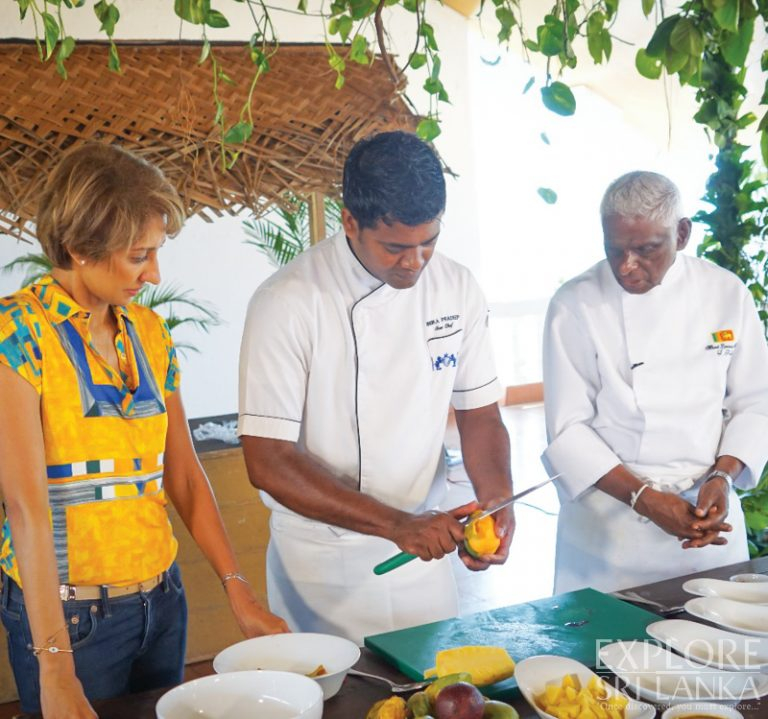 Bakmaha Salad
Ingredients
Rose apple (pini jumbu)100g
Pineapple 100g
Coconut apple (pol pala madaya) 50g
Black plum (madan/mahadan)100g
Pomegranate (delum)50g
Mango 100g
Star fruit (kamaranka)100g
Mustard100g
Vinegar50ml
Sugar 100g
Pieces of chillie 25g
Salt to taste
Method
Cut all the fruits into cube shapes.
Dressing
Mix mustard, vinegar, sugar, pieces of chillie and salt
Mix the cut fruits with the dressing prior to serving.