Welcoming the much-awaited Christmas Season, Pegasus Reef Hotel held its fabulous Christmas Cake Mixing Ceremony. It is an event that the hotel celebrates annually as a tradition. The chefs showcased their skills while giving the opportunity to their guests including diplomats, corporates and other personalities to partake in a memorable moment.
Harsha Jayasingha, General Manager, Pegasus Reef Hotel, and his team put up an extraordinary show, by organising this event in a grand and festive manner. A fabulously decorated display of the cake mixing items weighing 101kg were mixed together by all guests. The joyful celebration was followed by mingling over canapés, cocktails and a luncheon.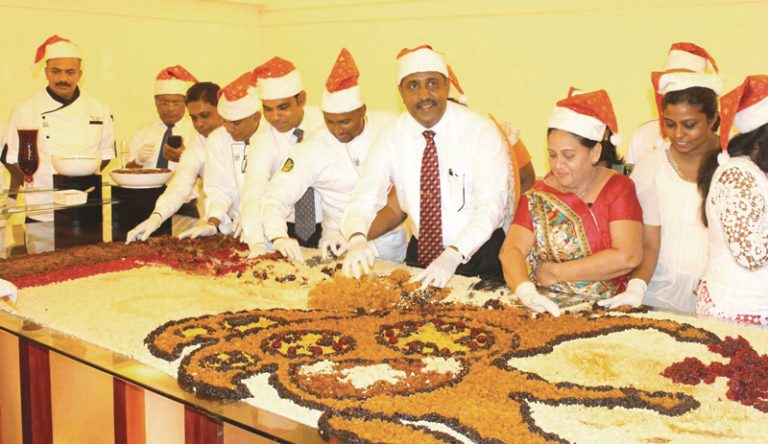 Furthermore, the hotel will celebrate this month with a true seasonal spirit of joy and giving. With a list of celebrations up its sleeve, Pegasus Reef has organised a day of activity and fun for the differently-able children of Prithipura Communities of Sri Lanka, an entertaining day for kids at the hotel premises and to end the year, a grand New Year's Eve gala dinner dance.
"The Colours of the Year with Gypsies" – the year-end celebration, will be featuring upbeat music, pre- dinner cocktails, a massive buffet spread and will also have a unique array of special prizes and surprises. To begin the year of 2017 a grand display of fireworks is also organised.