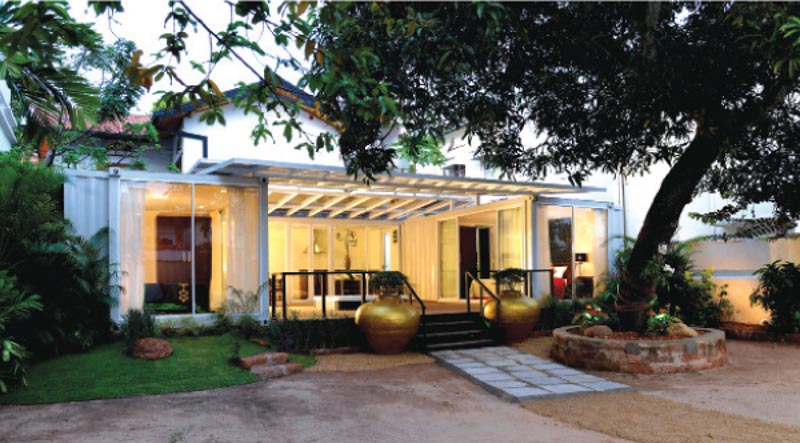 Containers converted into living spaces have been around for a long time now. But it is only recently that stylish and luxuriously converted containers are being used as living spaces or residences whereas earlier they were mainly used as working spaces or for storage.
The Pership Group has launched a new initiative by the name of Exotic Asian Living that provides converted containers, which can be used for both domestic living and hospitality purposes. Speaking at the launch of 'Exotic Asian Living,' Manik Pereira, Chairman – Pership Group said, "converting containers to create living spaces is an affordable way of living for anybody in need of a portable living space."
The Exotic Living Spaces launched at Skelton Road showcased a fully furnished U-shaped, three-container living space with a front deck. The containers used for converted living spaces are designed to carry 20 tons and they can be created and delivered within a span of four to six weeks. Check the website and call and make an appointment to see the demo house from Monday to Saturday.
Other than as domestic living spaces, Exotic Asian Living is also promoting the converted containers as boutique villas.