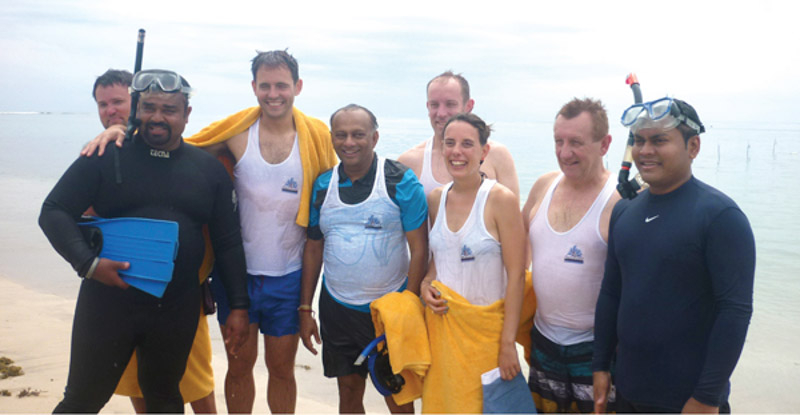 Maalu Maalu Resort and Spa together with the Wildlife Research and Conservation Trust (WRCT) launched a coral replanting programme on the Passekudah beach. The 'Plant a Coral Project' intends to create awareness on conserving coral reefs, biodiversity of the sea and uplift the livelihood of coastal communities.
"Planting Coral for future generations and the step towards repairing the damage done in this beautiful location will truly make Passekudah a paradise," Chandra Wickramasinghe, Chairman – Maalu Maalu Resort and Spa said. "The Passekudah Bay is spellbinding in its beauty, but when the sunlight penetrates through the water, you can see the broken coral. I wanted to help restore the rich marine diversity of the area," he added.
After months of research and pilot projects, the first step was taken to create a natural sustainable coral reef through the 'Plant a Coral' Project. Considering the significance of the project, Tokyo Cement has extended their support by providing concrete boulders, which are used in replanting corals.
Special invitees from UNDP, the Peradeniya University and Tokyo Cement as well as villagers from the nearby fishing villages were also present at the event.