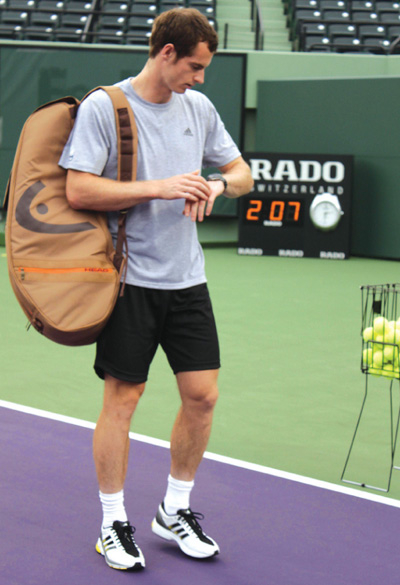 In a sport where matches can last for hours as they turn into an epic battle of wills, Rado precision timing systems ensure that every second counts and nothing is missed. With recent matches in major tournaments clocking up durations of almost six hours, time can be the factor that makes or breaks a champion. From full match duration, to the breakdown of time per set, Rado systems help players, fans and officials alike to track the progress of each match in a tournament.
Challenges are important in the world of tennis as players use their strength and determination to push themselves to extremes to achieve their ultimate goal of victory. Rado is no stranger to challenges and has always pushed traditional watchmaking boundaries to achieve what many believed was impossible. From high-tech ceramic to high-tech diamond, from the world's first scratch-resistant watch to a ceramic watch case made in one single injected 'monobloc' piece, Rado has researched, developed and perfected its use of modern, innovative and ground breaking materials.
Dedication, determination and the will to succeed are in the DNA of the brand, making Rado the perfect partner for tennis in 2013.