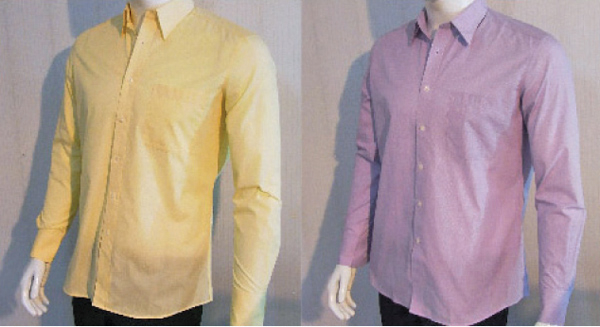 Cantaloupe Boutique introduces the concept of Selective Retailing, which hand picks unique products from around the world to retail in Colombo. The store has selected a limited range of men's and women's clothing. All these items are purchased officially and with a 100 percent non-stock lot, or factory second policy.
For men Cantaloupe Boutique has sourced high quality shirts in different styles and materials from Singapore, ideal for the summer season. The main focus is on office and casual wear with an emphasis on high quality fabrics, superior fit and tailoring. The styles are contemporary yet timeless and have been selected in limited quantities. The Button Down Oxford Cotton shirts come in a range of pastel colours.
As bright colours are taking over the fashion industry this season, white shirts in a range of styles and cuts at the boutique can be paired with brightly coloured jeans or chinos. The jeans and chinos range from Black and Khaki to Cobalt Blue and Canary Yellow. For the more adventurous, the brilliantly coloured pants can be combined with pastel coloured shirts, a pair of contrasting loafers or Arugambay flip-flops available in a range of colours.
For the ladies, SR has procured a collection of high quality jeans in varying bright colours including Cranberry Red, Atomic Tangerine, Royal Purple and Emerald Green.
[nggallery id=299]