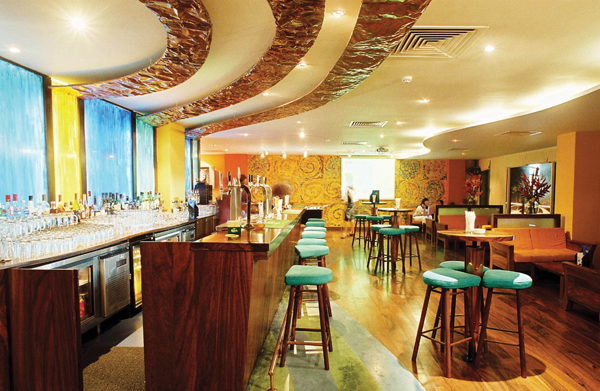 The Margarita Blue sets the mood for exotic Shisha, a rich Arabian tradition practiced for centuries halfway around the world. Lounge at the Galadari as you lose yourself in the dim lighting inside the 'Blue', or bathe yourself in sunlight on the garden terrace overlooking the Indian Ocean.
Offering more than "twelve flavours", including double Apple, Strawberry, Mango, Coconut, Banana, Lemon, Peach and more, the Galadari possesses one of the largest assortments of flavoured tobaccos that Colombo has to offer. Whether you come by solo, on a date, or with a large group, the Margarita Blue will keep you enticed in its friendly surroundings and service.
The 'Blue frequently experiments with new flavours and enhances flavours with rose water, cognac and a variety of liqueurs, which adds a novel twist to this ancient Arabic tradition.