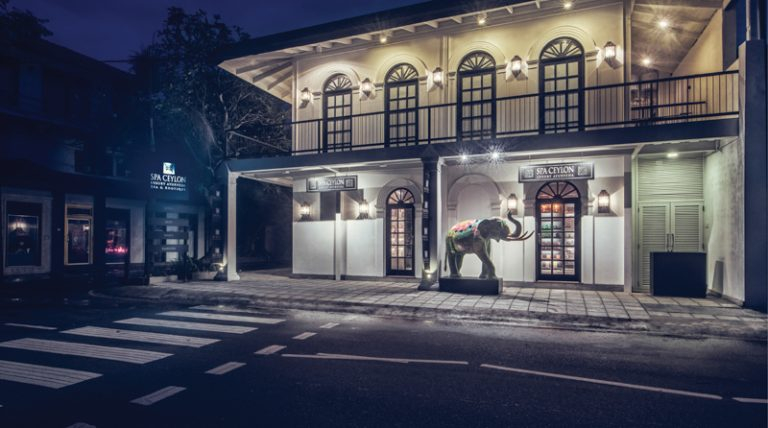 The world's largest luxury Ayurveda chain opens along the artsy street of Gandhara.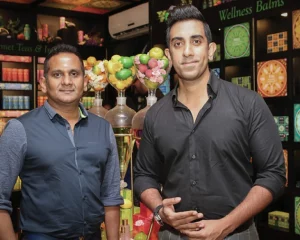 Spa Ceylon unveiled an uniquely themed lifestyle experiences along Gandhara Street. The outlet in a tropical white villa features a luxury signature spa and experiential concept store.
'Palace Art Nail Bar', an experience fusing traditional art with latest technology has been introduced at the new location. Customers pick their preferred Ceylonese palace art hand and nail products, and the designs can be printed on their nails. Custom designs can be created using the nail art App.
As part of the experiential concept, the store includes the new gourmet teas and herbal infusions, a wellness wall of island balms, a palace art gift gallery, Eau De Ceylon aroma bar, luxury soap buffet as well as a resort wear boutique. Spa rituals are thoughtfully designed to ensure guests receive a totally fulfilling and relaxing spa experience.
Spa Ceylon at Gandhara Street is a perfect location for an energising spa experience during the day, for destressing at the end of the workday or for a relaxing weekend indulgence.
Opening Hours: 9am–7pm (Tue – Thu) and 9am–9pm (Fri–Sun)
[ngg_images source="galleries" container_ids="1412″ display_type="photocrati-nextgen_basic_thumbnails" override_thumbnail_settings="0″ thumbnail_width="100″ thumbnail_height="80″ thumbnail_crop="1″ images_per_page="20″ number_of_columns="0″ ajax_pagination="0″ show_all_in_lightbox="0″ use_imagebrowser_effect="0″ show_slideshow_link="0″ slideshow_link_text="[Show as slideshow]" order_by="sortorder" order_direction="ASC" returns="included" maximum_entity_count="500″]