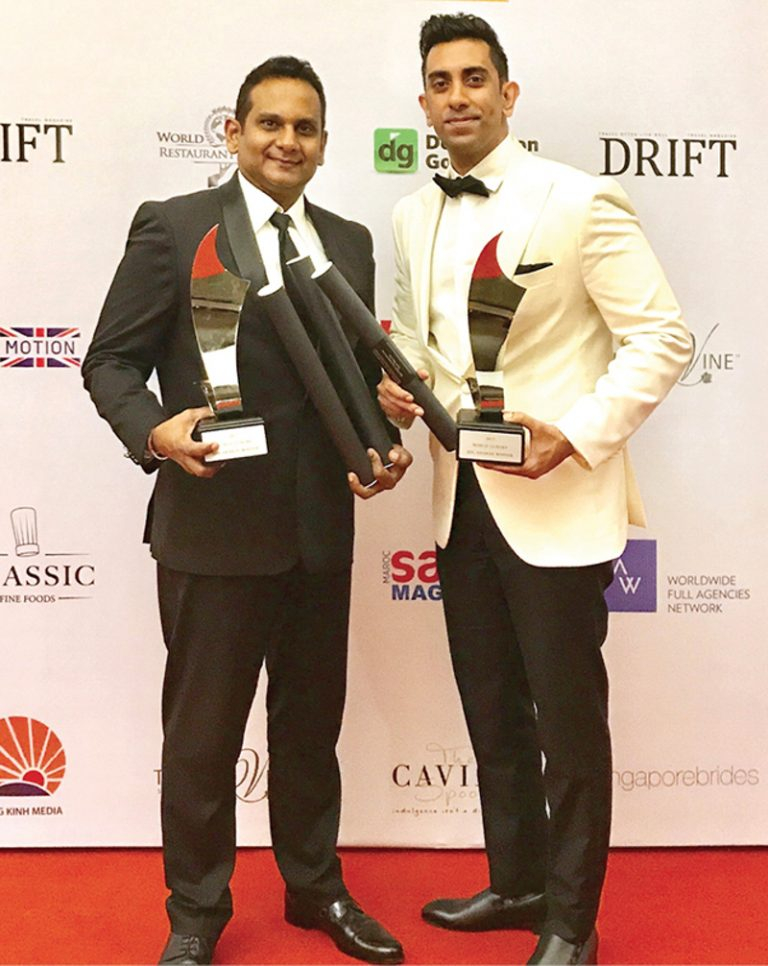 Spa Ceylon, the largest luxury Ayurveda chain, yet again stamped its excellence in the global sector after winning three major awards at the World Luxury Spa Awards 2017 annual gala held in Hanoi, Vietnam.
Recognised for a third straight year, Spa Ceylon was awarded the global accolade for 'the Best Luxury Ayurveda Spas', continent award for 'best luxury spa group' as well as the regional winner for 'best luxury urban escape' in 2017.
The World Luxury Spa Awards is the world's foremost platform for recognising excellence in the spa industry. The awards are based on the evaluation of global spa-goers and industry experts. Winners are considered the top tier of the global industry and are promoted by the World Luxury Spa Awards.
Commenting on the accolades, Shiwantha Dias, Managing Director, Spa Ceylon stated, "We are truly honoured to be recognised for the third consecutive year. These awards help reinforce our brand leadership as well as will further strengthen our expansion".
Shalin Balasuriya, Co-founder and Director, said, "The awards are a reflection of the commitment of our team to create exceptional experiences for our clientele. Our brand promise is built around a royal indulgence and on making customers feel like royalty and we value the efforts of our team."