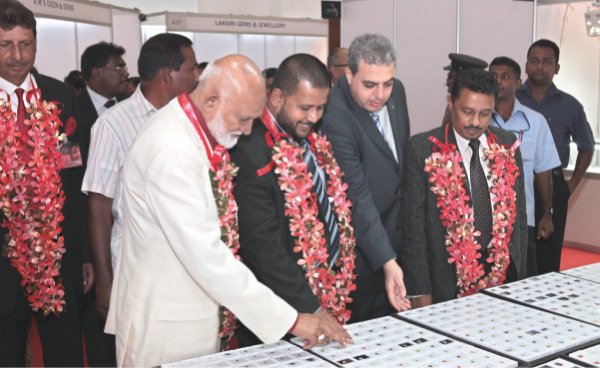 FACETS Sri Lanka 2011 was held recently, attracting a large number of foreign and local visitors. The 21st Sri Lanka International Gem and Jewellery Show was declared open by the Chief Guest, Rishad Bathiyutheen, Minister of Industry and Commerce. Hans-Georg Wild, world renowned gem trader, the Russian trade delegation and the Chinese trade delegation participated as guests of honour at the event.
Chanaka Ellawala, Chairman, FACETS Sri Lanka said, "Having FACETS Sri Lanka is a unique opportunity for gem and jewellery industry stakeholders in neighbouring countries to view and buy our products. This is a huge opportunity to develop trade with our neighbours."
This year's show featured two main sections: gemstone wholesalers and jewellery and other services. A special collector's gemstone corner provided visitors the opportunity to view rare and precious gemstone pieces and materials.