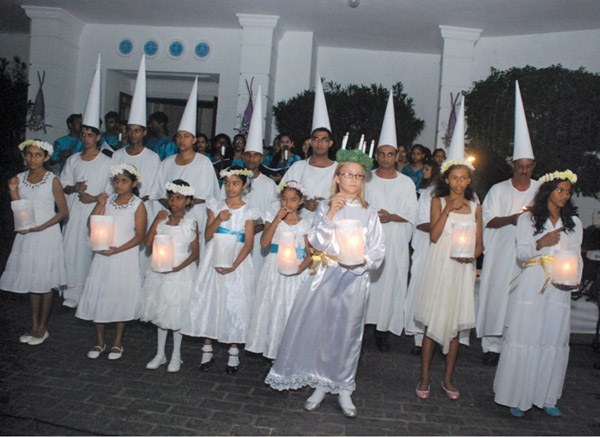 St Lucia's Day is a popular festival, mostly celebrated in Northern Europe, proclaiming the message of light and hope. This festival was celebrated at Mt Lavinia Hotel as part of its 'Royal Christmas' programme, which captured the many different cultures and traditions from around the globe which have shaped the spirit of Christmas throughout the centuries.
"Sweden is my second home and since this is a popular festival celebrated in Sweden, we also introduced this to the Mt Lavinia Hotel," said the Hotel's General Manager, Anura Dewapura. "We have adopted this special day for past three years at Mt Lavinia Hotel and it's been getting bigger and bigger every year. It's now an iconic event," he stated.
This festival was celebrated with traditional music and Scandinavian delicacies and beverages at the Courtyard of the Hotel with entertainment provided by Nadine, REBELS, Coro CantAmici and Coro Calibre.