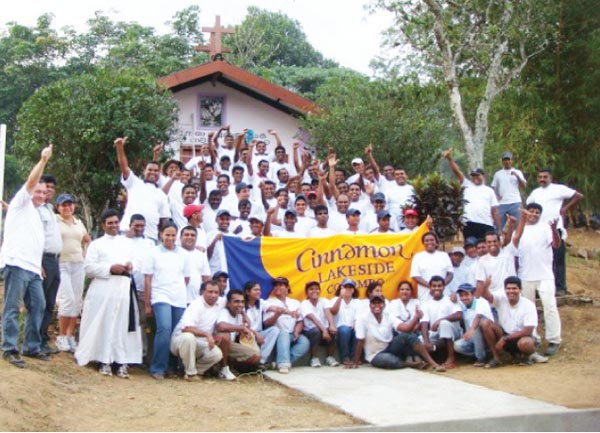 Volunteers from Cinnamon Lakeside embarked on their second cultural restoration project recently – St Anne's Church Paradise in the Ratnapura District.
The volunteer team comprised of Denis Gruhier, General Manager and his family along with over 80 associates across various departments of the hotel. They managed to conduct a complete clean up of the church and its compound. A brand new front door, gutters and washroom were built. The entire church, including the boundary walls and church gate was painted. The church was also gifted a signboard for the entrance, a podium and 25 chairs.
Father Ranjan Moriass of St Anne's Church Paradise along with the church members expressed their gratitude to Cinnamon Lakeside.