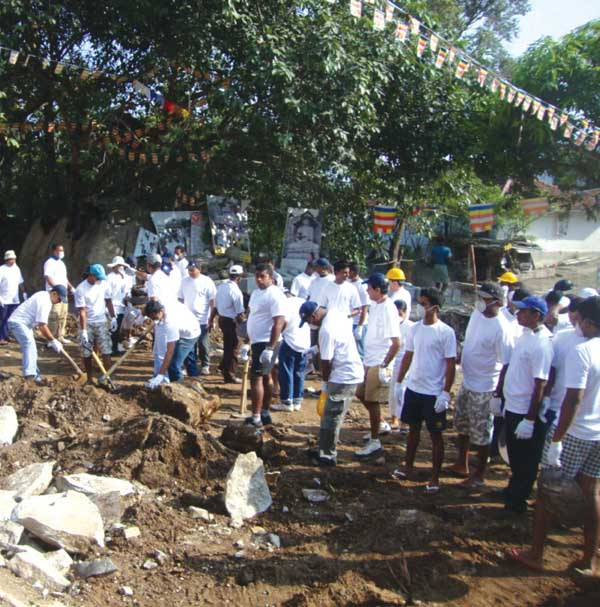 Cinnamon Lakeside Colombo carried out their fifth CSR project for 2012 at the Moneragala Piriven Viharaya in Kurunagala. The hotel gathered a team of 120 staff from various departments for this CSR programme, led by General Manager Denis Gruhier. This activity was part of the Hotel's CSR programme to restore religious structures across the country.
The team cleared the area around the 67.5 ft tall granite Buddha statue at the Viharaya, removing accumulated rubble and soil and also clearing and cleaning other areas of the temple. This Samadhi Buddha statue is estimated to be the country's largest granite statue to date and is still under construction.
The Cinnamon Lakeside Colombo team has gradually increased in size for each CSR project they have carried out, signifying the importance of caring for one another which is a strong element found throughout the organisation.
[nggallery id=465]