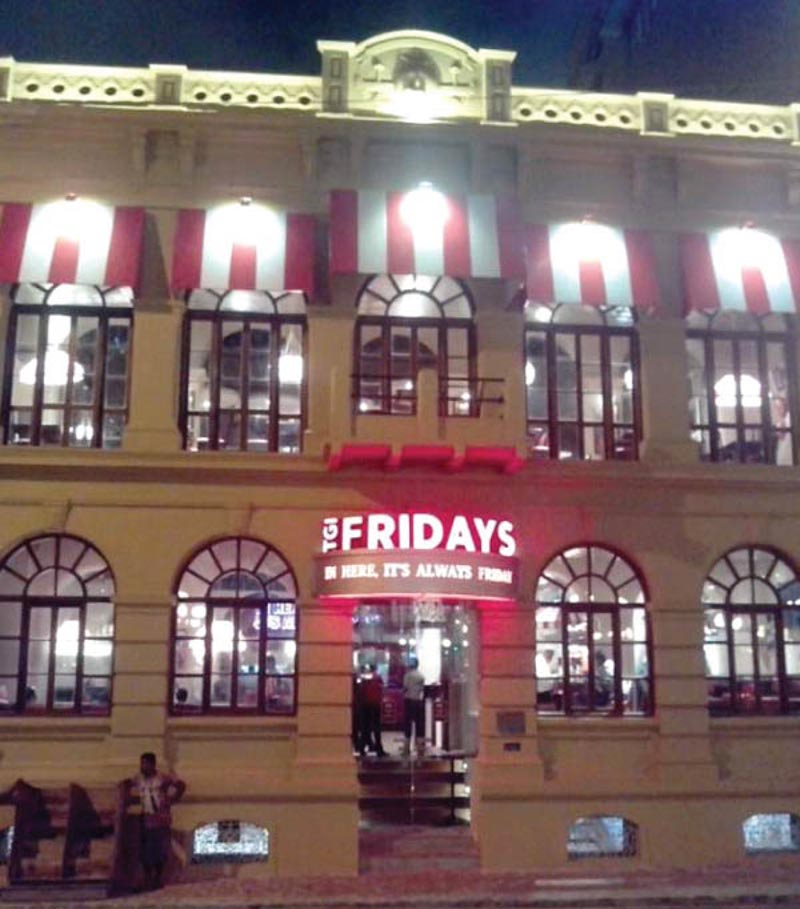 TGI Fridays Restaurants, the globally followed entertainment cum dining trend franchised by Cargills is located at the Dutch Hospital. The 191 seater restaurant stylishly refurbished by Cargills brims with old-world architectural charm with a very contemporary touch.
The team at TGI Fridays stated, "our aim with TGI Fridays was to raise the standards of off-premise dining with an international brand that would offer our customers a one of a kind experience. The unique décor, food and ambiance aims to deliver just that."
The atmosphere at TGI Fridays is created to give the Friday-feel every day of the week. "Friday is, without a doubt, the best day of the week. That's why TGI Fridays celebrates the day every day of the week. The entire restaurant team, its atmosphere, food and beverages are geared to create the Friday's atmosphere inside the restaurant. The restaurant teams and kitchen staff undergo extensive international experience to create the right meals, beverages and give the right service to create the ultimate entertainment-dining experience in any Country," the team concluded.