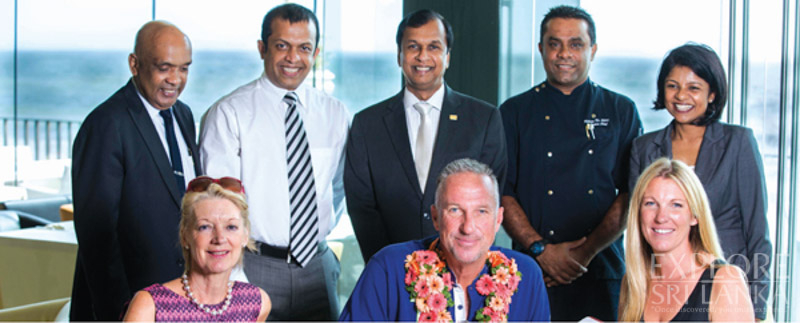 Former England Test Captain and legendary Cricket idol Sir Ian Botham, who is also known the world over as "Beefy" Botham made The Kingsbury his home in Sri Lanka's commercial capital whilst he visited Colombo on a recce for his up coming charity event "Beefy's Big Sri Lanka Walk 2013."
Whilst staying at the hotel, he tweeted to over 220,000 global followers updates on his visit to Sri Lanka, including "What a view of Colombo from the Sky Lounge at the "Kingsbury Hotel", brand new and awesome…love Colombo!!!!" and "You've got to love Sri Lanka, it's a must for the family".
Botham enjoyed the hospitality of The Kingsbury and was vocal in his appreciation for The Kingsbury. He thanked the staff for an impeccable stay, excellent service and commented on the high level of comfort. The Kingsbury looks to extend their hospitality in his upcoming visits to Colombo as he prepares for "Beefy's Big Walk in Sri Lanka" scheduled for October 2013.