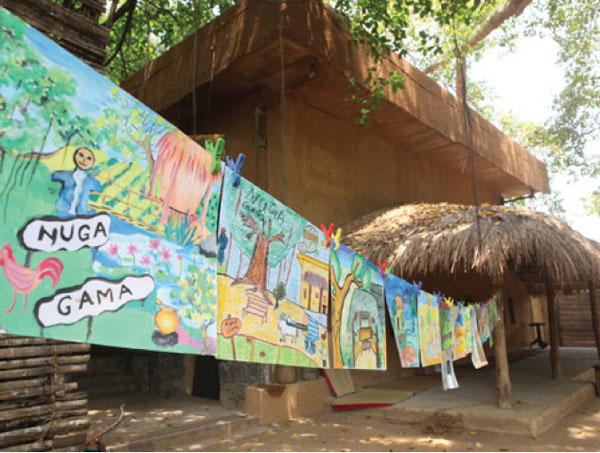 Children from all parts of Sri Lanka participated in the Nuga Gama Art Competition at Cinnamon Grand. The aim of the competition was to encourage children to capture this quintessential rural village, in the heart of the City through the form 
of art, whilst providing a platform 
to showcase their artistic abilities. 
The judges of the art competition were Sri Lanka's leading children's author, illustrator and recipient of many international awards for art and literature, Sybil Wettasinghe, and award winning Kitchen Artist, Chef W J Weeraman – Cinnamon Grand.