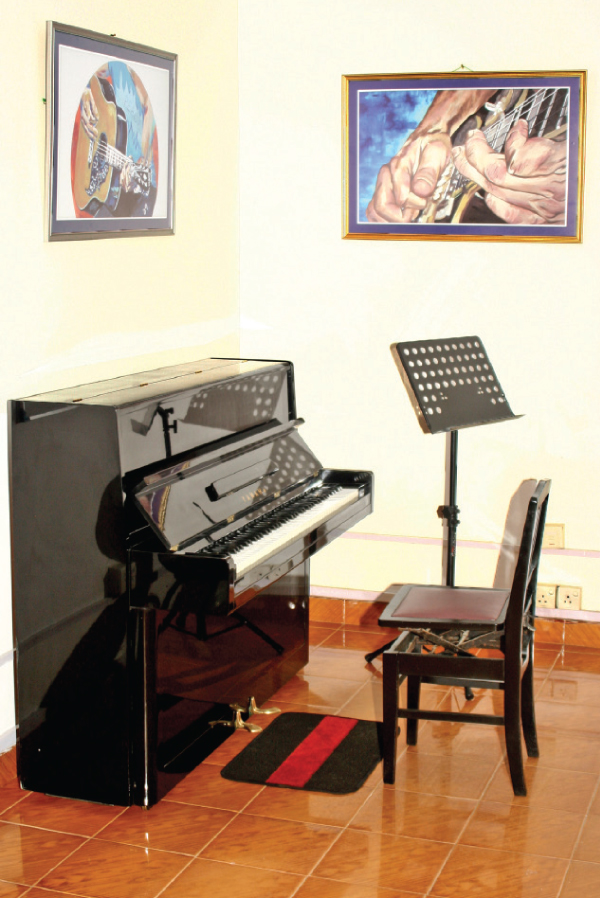 Inaugurated recently, the Trinity Academy of Music is an institute where instructions and practical coaching in Western Music are provided to students who aspire for qualifications with international recognition.
The Academy located in Colombo, is a venture of Keerthi Pasquel, prominent singer and musician with a 30-year long history in the local music industry. At the academy, Western Music can be studied either for examinations or pleasure with both full-time and part-time courses available leading onto qualifications of The Trinity College of London.
The instructors, nationally as well as internationally qualified, are there to provide hands-on experience to students for Voice-training, Piano, Guitar, Violin and the Keyboard. Trinity Guildhall Exams will be held at each stage with Initial to Grade Eight being conducted part-time and the Diploma Courses covered full-time.
The classes conducting music for pleasure include Guitar, Piano and Violin while emphasis is also laid on singing.