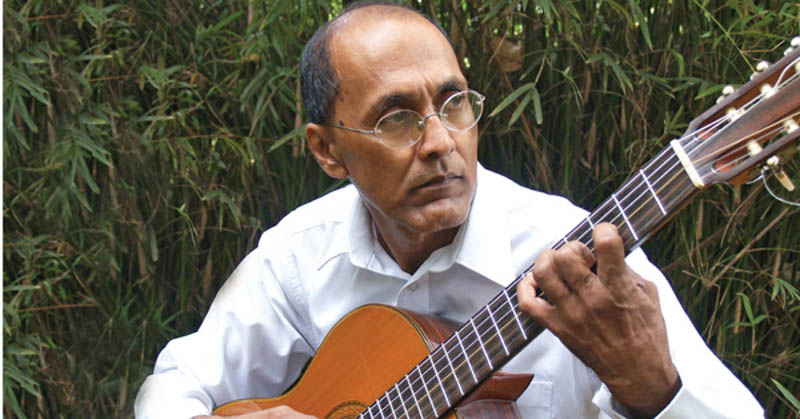 The South Asian Legend, Amaranath Ranathunga, Lecturer (Classical and Flamenco Guitar), University of Visual and Performing Arts, presents Andante to Allegro, the Classical and Flamenco Guitar Concert on December 14, 2013 at 3.30 pm at the New Town Hall in Nelum Pokuna Mawatha (Green Path).
The concert orgnised by the University of Visual and Performing Arts, Colombo will see the participation of Ranathunga along with 20 of his gifted students who will wow the audience with their breathtaking performances.
Featuring Classical compositions from the European Classical period (1750–1825) and Flamenco compositions made since 1850, the ensemble will display rare performances of the two styles which could only be witnessed and enjoyed at Andante to Allegro.
"Concerts which will feature two guitar styles, that is Flamenco and Classical combined together are extremely rare, even in Europe. This is therefore definitely a rare opportunity and we encourage everyone to come and enjoy this concert," said Ranathunga adding that there will be an array of guitar performances ranging from solo, duet to group stagings.