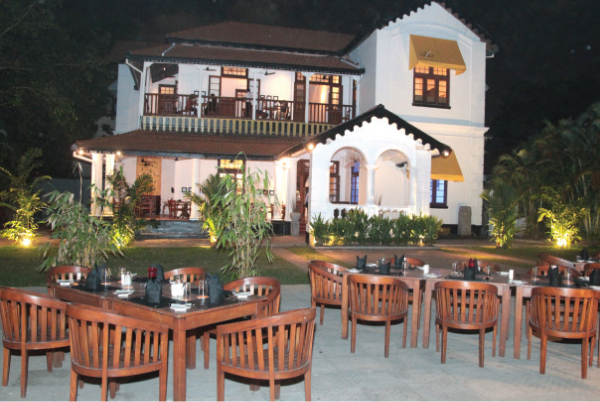 Bay Leaf Italian restaurant launched its refurbished Restaurant and 'Retro Bar' as well as a new menu. Polished teak wood furniture and warm earthy colours allow the restaurant to retain its colonial charm. Three rooms on the upper level of the restaurant were themed red, blue and yellow creating an ideal ambiance for special occasions. The Retro Bar received a brand new vibrant look with special LED lighting effects. The LED lighting creates varying moods in the atmosphere blending with the background music.
Chef Saroj has revised the 
Bay Leaf menu with a number of new dishes adding to the delicious flavours of the food served at the restaurant. The new extensive Italian menu includes a range of Anti Pasti dishes, Salads, Soups and main courses offering Fettuccine, Tagliatelle Spaghetti, and Ravioli dishes along with grilled meat and seafood. The desert selection offers 14 traditional Italian favourites such as Pannacotta, Tiramisu, and Zabaglione to Peaches and cream, Pavlova, Orange lime crepes and Amaretto nougat cheese soufflé.