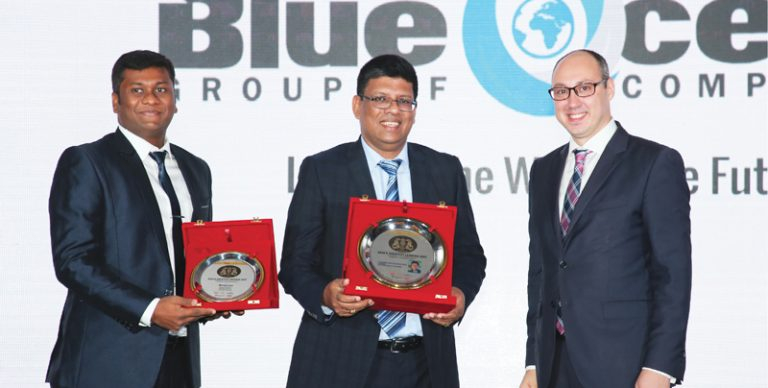 Blue Ocean Group and its' leadership were duly recognised with top international honours when the group was recognised as one of Asia's greatest brands under the Emerging Brands category. S Thumilan, Chairman, Blue Ocean was selected as one of Asia's greatest leaders at Asia's Greatest Brands and Leaders 2017, Award Ceremony held in Singapore.
This international annual event is organised by the Asia One and United Research Services (URS) to select from Asia's 100 greatest brands and their leaders. The selection was made through an intensive research done among 16 industries, 52 sub industries in seven Asian countries. The programme is reputed for its' credibility and transparency as the entire process was executed under the review of the renowned Price Waterhouse Coopers (PWC).
''It is indeed a great honour for us to be recognised as one of Asia's greatest emerging brands as picked by independent bodies of experts through an extensive research to recognise 100 greatest brands in Asia. We are greatly appreciative of this honour bestowed on us as it affirms our strengths are focused in the right direction as a sustainable business organisation,'' said Thumilan, Chairman, Blue Ocean Group after receiving the award as one of Asia's Greatest Leaders.