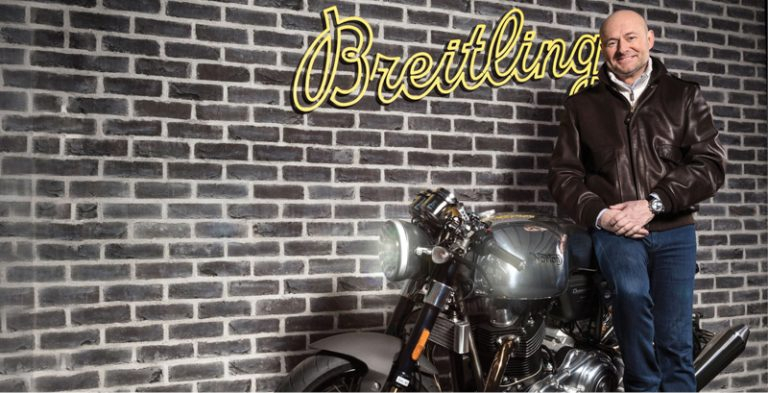 Swiss watch brand Breitling has announced a partnership with English motorcycle producer Norton Motorcycles that will lead to the creation of some unique common products. They will be inspired by both brands' compelling and intriguingly similar historic timelines, and will include some of the materials used in Norton Motorcycles' legendary high-performance bikes. Breitling and Norton Motorcycles are brands with a strong heritage, founded in the 19th century by visionaries who gave their names to their companies and, to a large extent, defined their industries.
Georges Kern, CEO, Breitling, mentioned that his brand's parallels with Norton Motorcycles are striking. "Both companies are innovative and entrepreneurial and have powerful legacies. At the same time, we are looking ahead toward what we at Breitling call 'our legendary future'."
Stuart Garner, who bought Norton Motorcycles in 2008 and has driven its extraordinary revival, agrees, saying, "I've always said that the key to a company's success is to let the brand be the brand. This has been essential both at Norton Motorcycles and Breitling. We haven't tried to change the nature of our brands or deny their histories. In fact, we revel in those histories and take inspiration from them while focusing on the future."
The new watches available at Colombo Jewellery Stores, the authorised retailer will incorporate DNA elements from both brands, offering wristwatch and motorcycle fans a once-in-a-lifetime opportunity to express their individuality by flying – at once – the colours of an emphatically Swiss watchmaker and the ultimate 'British-made' motorcycle manufacturer.