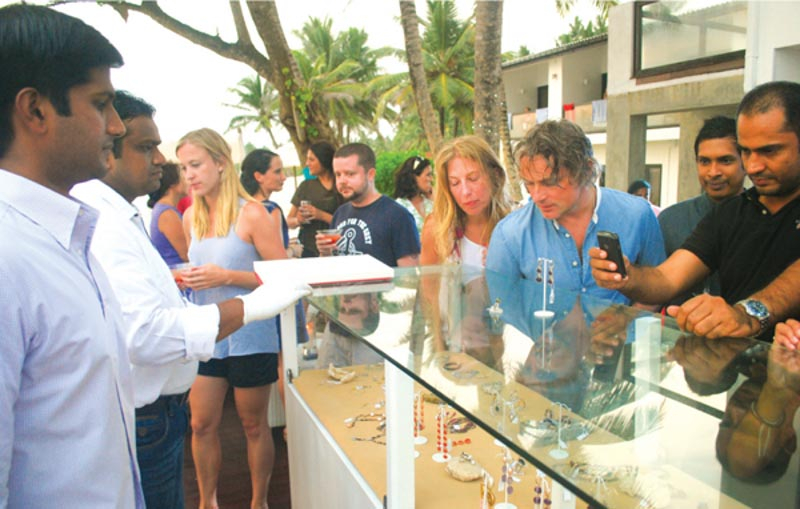 The seafront deck of Cantaloupe Aqua in Thalpe, was converted into a tropical showcase for the launch of the latest range of Cantaloupe Jewellery.
Surrounded by tropical heliconias and the best view in Thalpe, guests enjoyed sunset cocktails while navigating around tastefully laid out cabinets filled with a selection of glamorous rings, bracelets and necklaces from the Cantaloupe Jewels Collection. Each cabinet featured their own selection from the range featuring a range of delicate Pearl necklaces and bracelets, chunky precious and semi-precious items. The centerpiece of the event featured a collection of sparkling earrings and bangles as well as fabulous complete sets of necklaces and pairs of perfectly complementing earrings.
This event also celebrated the launch of Chevonne Perera's "Cher" – a collection of beautifully handcrafted silver charm bracelets. Each individual charm represents an innate token of Sri Lanka such as palm trees, butterflies, paw prints, slippers and an adorable elephant with a blue sapphire eye. With an ever growing list of beautiful charms, these bracelets are uniquely fashionable.
[nggallery id=557]