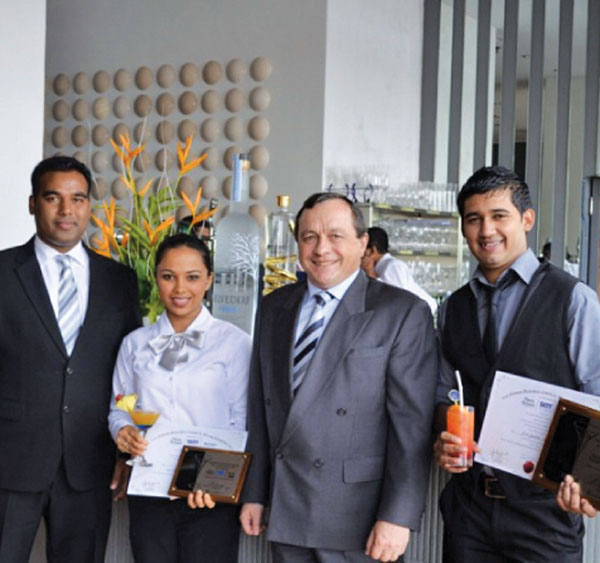 Cinnamon Lakeside Colombo claimed two awards at the 21st National Bartender's Cocktail and Flaring competition.
Three members of the Cinnamon Lakeside Colombo team went through to represent the hotel in the finals, namely, Chandika Thilakarathna and Dinusha Vilashani in the Classical category and Yoshitha Niranjan representing the hotel in the Flaring category.
Cinnamon Lakeside Colombo emerged victorious at the cocktail competition with winners in both categories and became the only hotel in Sri Lanka to win two awards at once.
Yoshitha Niranjan emerged as the all island first runner up in the flaring category. Dinusha Vilashani secured the second runner up spot in the classic category.