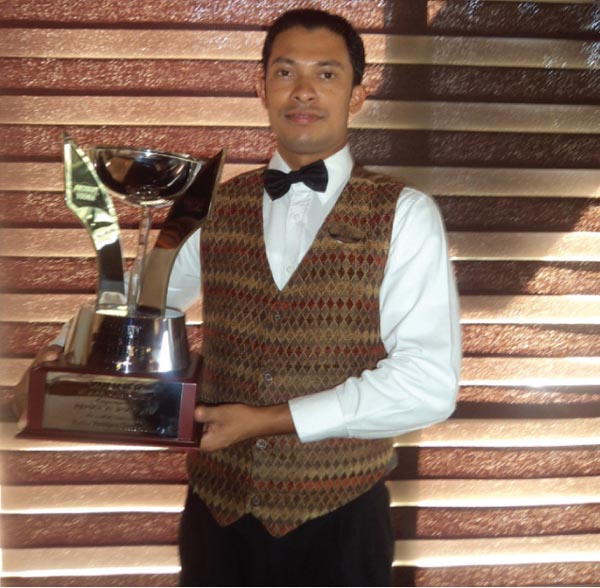 Arjuna Rathnayake from Earl's Regency was the winner of the recently concluded Absolut Bartender Challenge 2012.
The competition organized by Periceyl in collaboration with the Kandy Hoteliers took place in the hill capital recently. The "Absolut Stinger" created by Arjuna bagged him the first place in the competition.
Arjuna Rathnayake who hails from Galagedara commenced his career at Earl's Regency as a trainee waiter. Rathnayake climbed up the ranks and was soon promoted to barman, going on to win a Gold and Bronze Medal at the Chefs Guild Culinary Art 2010.
"We are extremely proud to have in our team, talented members such as Arjuna. We take great pride in our staff and continuously encourage them to participate in competitions. Seeing them excel motivates us and encourages the rest of the team to follow their dreams," said Neroy Marso, General Manager, Earl's Regency, Kandy.