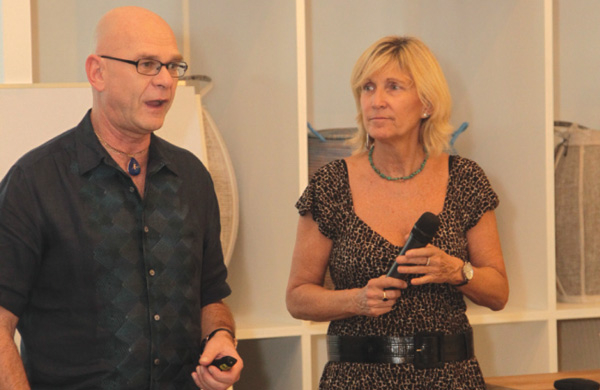 Feng Shui Master Mark Sakautzky held a discussion with local Architects, Interior Designers and Feng Shui enthusiasts during a visit to Sri Lanka at an event organised by Originals Lanka.
Master Sakautzky first came across Feng Shui in 2000 after a Feng Shui consultation for his home and office space. Intrigued by the philosophy he enrolled at the Hamburg Feng Shui School for a year, and followed with further training under some of the leading Feng Shui masters in the world, including Grand Master Chan Kun Wah.
A businessman and entrepreneur who was a well known venture capitalist investing in the IT sector, Sakautzky sold his business interests and committed himself completely to mastering the art of Feng Shui. In 2008, he was awarded the title of 'Imperial Consultation Feng Shui Master' by Grand master Chan, and is to date the only male to hold this title. Since 2005, Master Sakautzky operates the 'International Fen Shui Academy' in Hamburg, Germany.
During the sessions in Colombo, Master Sakautzky spoke on a variety of topics related to Feng Shui under the main topic of "Why use Feng Shui in architecture and design?"
[nggallery id=479]